Pentagon officials say 45 Afghan troops visiting the U.S. for military training have gone missing from their assignments in less than two years, presumably in an effort to live and work illegally in America.
In one case, an Afghan student was detained by Canadian police while trying to enter that country from the U.S. In some cases, officials said, those who went missing were in the U.S. for elite Army Ranger School and intelligence-gathering training. Defense officials did not identify the missing troops or their rank.
Although the number of disappearances is relatively small — some 2,200 Afghan troops have received military training in the United States since 2007 — the incidents raise questions about security and screening procedures for the programs.
Related: Two Afghan Trainees Missing From Air Force Base in Georgia
They are also potentially embarrassing for U.S. President Barack Obama's administration, which has spent billions of dollars training Afghan troops as Washington seeks to extricate itself from the costly, 15-year-old war. The disclosure could fuel criticism by supporters of Republican presidential nominee Donald Trump, who has accused the Obama administration of failing to properly vet immigrants from Muslim-majority countries and has pledged a much tougher stance if he wins.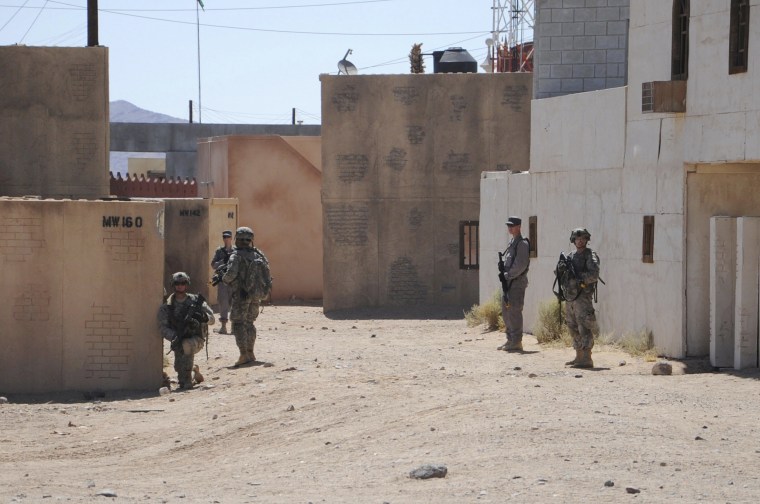 While other foreign troops on U.S. military training visits have sometimes run away, a U.S. defense official said that the frequency of Afghan troops going missing was concerning and "out of the ordinary."
Since September alone, eight Afghan troops have left military bases without authorization, Pentagon spokesman Adam Stump said in a statement. He said the total number of Afghan troops who have gone missing since January 2015 is 45.
In September of 2014, three Afghan National Army soldiers disappeared during a training exercise in Cape Cod, and were later found trying to cross into Canada near Niagara Falls, officials previously said. Officials said at the time it was believed the trio did not want to return to Afghanistan
"The Defense Department is assessing ways to strengthen eligibility criteria for training in ways that will reduce the likelihood of an individual Afghan willingly absconding from training in the U.S. and going AWOL (absent without leave)," Stump said.
Afghans in the U.S. training program are vetted to ensure they have not participated in human rights abuses and are not affiliated with militant groups before being allowed into the United States, Stump said.
The defense official, who spoke on condition of anonymity, added there was no evidence any of those who had absconded had carried out crimes or posed a threat to the U.S.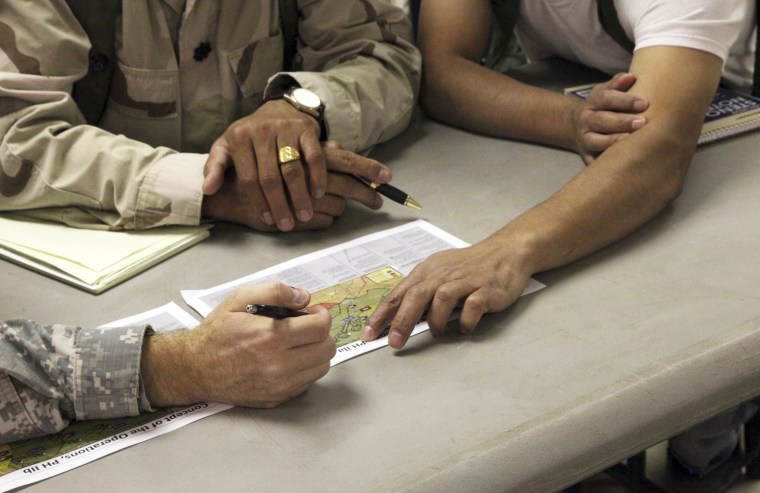 The Afghan army has occasionally been infiltrated by Taliban militants who have carried out attacks on Afghan and U.S. troops, but such incidents have become less frequent due to tougher security measures.
Washington has allocated more than $60 billion since 2002 to train and equip Afghan troops, but security remains precarious and the Taliban are estimated to control more territory in Afghanistan than at any time since 2001 when the U.S. invaded.
Earlier this year Obama shelved plans to cut the U.S. force in Afghanistan nearly in half by year's end, opting instead to keep 8,400 troops there through the end of his presidency in January.
The military training program brings troops to the United States from around the world in order to build on military relations and improve capabilities for joint operations.
Even though the troops were in the United States for military training, they were not necessarily always on a military base.
If students under the military program are absent from training for more than 24 hours, they are considered to be "absent without leave" (AWOL) and the Department of Homeland Security is notified.
It was unclear how many others have been located by U.S. authorities, and the Department of Homeland Security did not immediately respond to a request for comment.
Experts said low morale and insufficient training to fight the Taliban could explain the troops leaving, in addition to a dearth of economic opportunities in the impoverished country.
"They face a formidable enemy, with very limited resources and many Afghan troops aren't getting paid on time," said Michael Kugelman, a South Asia specialist at the Woodrow Wilson Center, a Washington think-tank.
(Reporting by Idrees Ali; Additional reporting by Julia Harte and Alana Wise)