The Defense Department on Sunday identified the soldier killed in a helicopter crash Friday south of Kabul, Afghanistan, as Chief Warrant Officer Jacob Sims.
Sims, 36, who was assigned to the 160th Special Operations Aviation Regiment at Joint Base Lewis-McChord, Washington, died in Logar province in what the Pentagon said was an accident not caused by enemy action.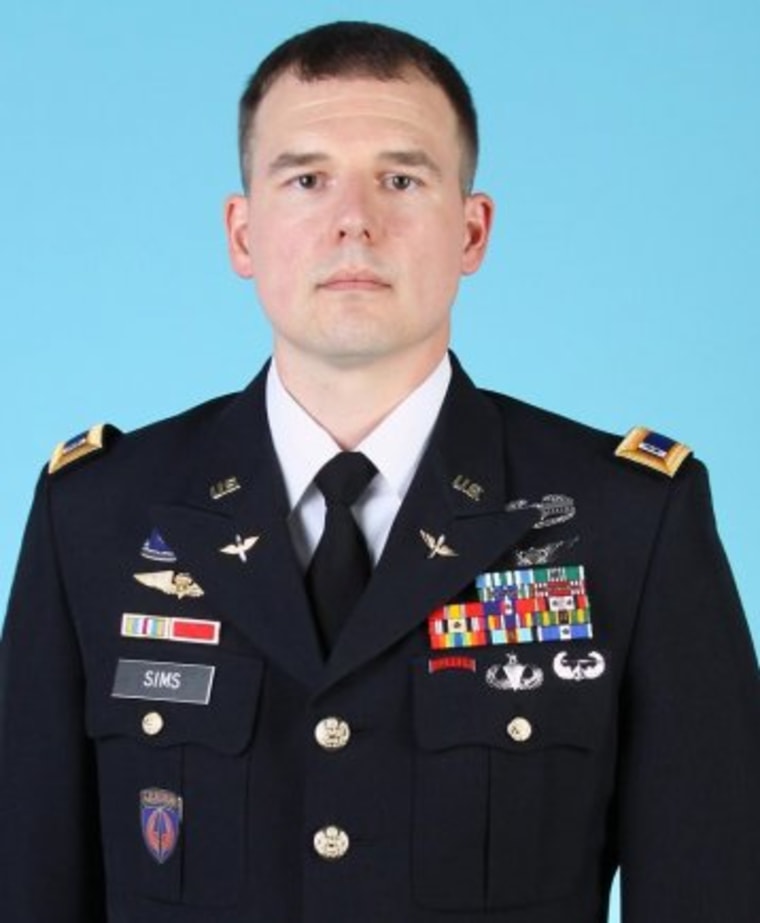 Six other service members were injured. There was no update on their conditions. The Pentagon said Saturday that an investigation had been opened "to determine more facts" and that further details would be released "as appropriate."
The Army said Sims, a UH-60 Blackhawk helicopter pilot, was a native of Oklahoma who enlisted in 1999. In addition to having served in Afghanistan, he was a veteran of U.S. missions in Kosovo and Iraq, it said.
He was awarded the Air Medal (with combat device) for heroism or meritorious achievement in aerial battle, the Army said; details of the battle for which he was awarded the medal weren't immediately available Sunday night.
"Our thoughts are with his family during this tragic time, and we join them in mourning the loss of their loved one who took to the sky and bravely volunteered on behalf of his country," Rep. Dennis Heck, D-Washington, who represents the district that includes Lewis-McChord, said in a statement Sunday.
Sims lived in Juneau, Alaska, with his wife and children. Alaska Gov. Bill Walker ordered flags flown at half-staff across the state Sunday.