Pepe the Frog, a cartoon character popular with alt-right campaigners and some Donald Trump supporters, has been declared a hate symbol by the Anti-Defamation League.
The green icon has increasingly been appropriated for racist or bigoted internet memes and gained traction in the online postings of white supremacists and alt-right campaigners.
It was recently included in an image posted on Instagram by Donald Trump's eldest son. The Republican White House hopeful has also tweeted a version of the frog resembling Donald Trump.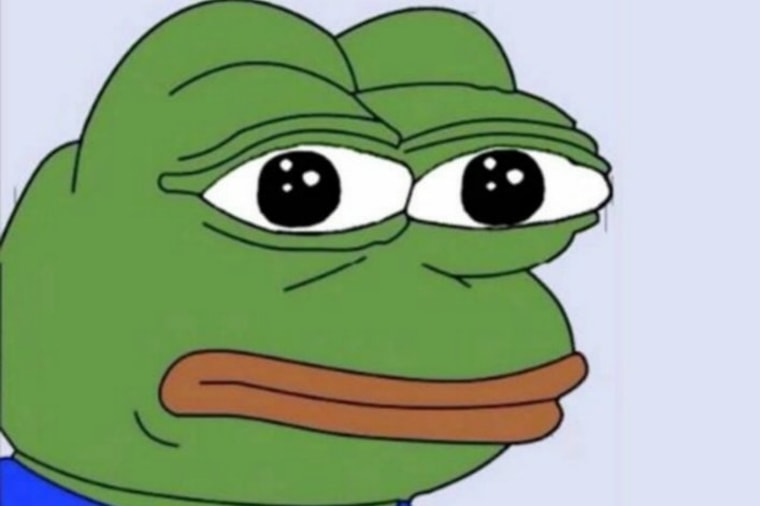 The ADL said the creature had inoffensive origins — including Pepe's original catchphrase of "feels good man" — but had been appropriated for "bigoted themes" such as anti-Semitic cartoons, "a tendency exacerbated by the controversial and contentious 2016 presidential election."
Heidi Beirich of the Southern Poverty Law Center said Pepe the Frog was well-known to alt-right posters on the internet.
"Pepe the Frog is a huge favorite white supremacist meme, it's constantly used in those circles," she told NBC News earlier this month after Donald Trump Jr. posted a picture of a poster from the movie "The Expendables" altered as "The Deplorables." Photoshopped faces in the picture included Trump, Rudy Giuliani, alt-right icon Milo Yiannopoulos, and Pepe the Frog.
Announcing the inclusion of Pepe the Frog in its database of hate symbols, the ADL said: "Although Pepe memes have many defenders, not least the character's creator, Matt Furie, who has called the alt-right appropriation of the meme merely a 'phase,' the use of racist and bigoted versions of Pepe memes seems to be increasing, not decreasing."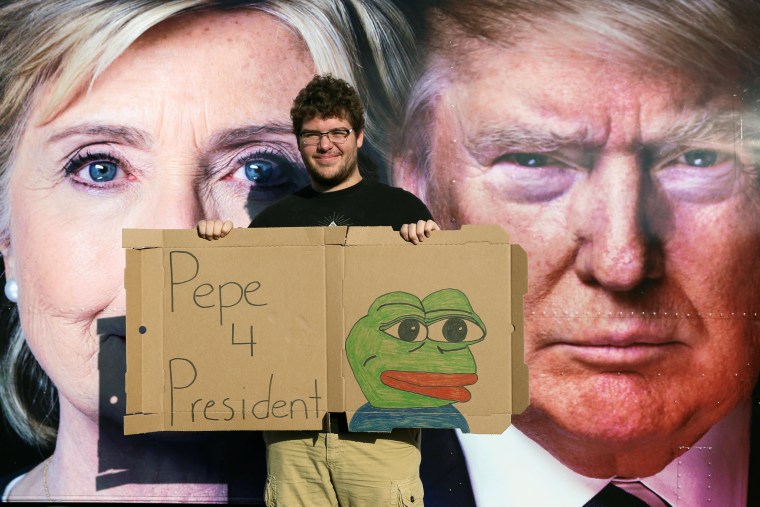 The group said it was important to consider the context of Pepe's online use.
"The mere fact of posting a Pepe meme does not mean that someone is racist or white supremacist," it said. "However, if the meme itself is racist or anti-Semitic in nature, or if it appears in a context containing bigoted or offensive language or symbols, then it may have been used for hateful purposes."