A 20-year-old suspect was arrested Saturday in connection with a shooting at a Washington state mall that left five people dead, authorities said.
Police said Arcan Cetin was arrested in Oak Harbor at around 6:30 p.m. while walking down the street — one night after the shooting at Burlington's Cascade Mall sparked a massive search for the suspect.
Island County Sheriff's Lt. Mike Hawley said he had spotted Cetin from a patrol car and recognized him as the suspect.
"I literally hit my brakes, did a quick turn, I jumped out," Hawley said. "We both jumped out with our guns, and he just froze."
Hawley added that Cetin was unarmed, "said nothing" and was arrested without incident.
"He was just kind of zombie-like," Hawley told reporters.
A motive in the shooting is still under investigation, Mount Vernon police Lt. Chris Cammock, part of a multi-agency task force, said at a news conference Saturday night.
When asked whether authorities were considering terrorism as a possible motive, Cammock said he wasn't ruling anything out. However, he cautioned that it was "just too early to tell" and said his response doesn't mean the investigation is going in that direction.
"We're only about a couple hours from taking him into custody, and the next stage right now is to do those interviews and learn more from him, if he's willing to share that with us," Cammock said.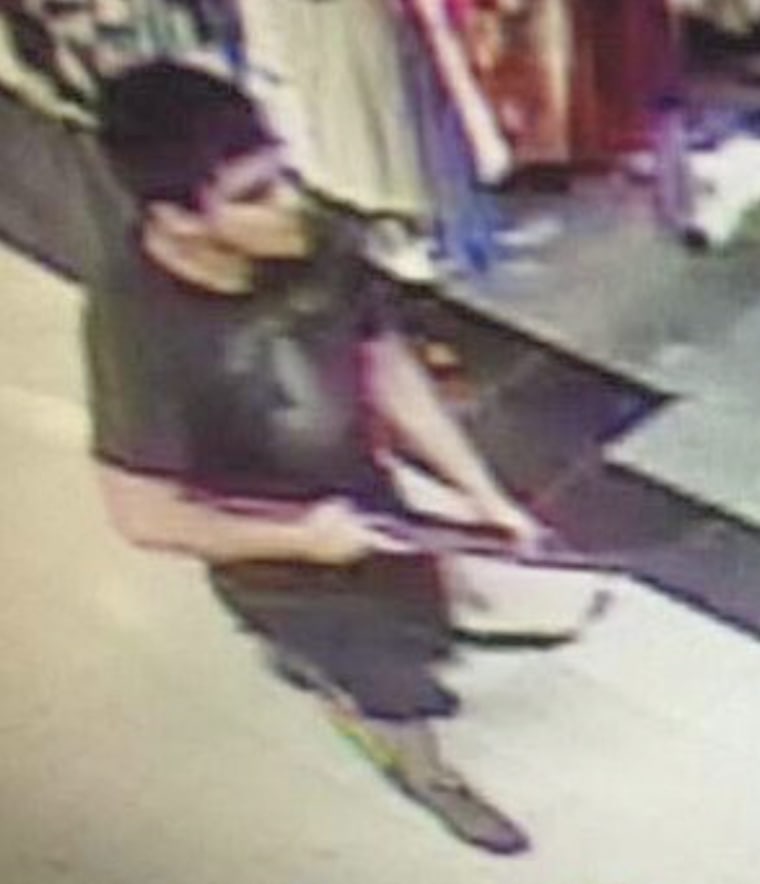 Officials previously said it appears the gunman acted alone and they have no indication it was terrorism.
The tragedy unfolded on Friday night at the Macy's department store.
Security footage showed the suspect entering the mall, apparently without a weapon. Footage from about 10 minutes later showed him entering Macy's with a rifle and firing "multiple times," Cammock said.
Four female victims were pronounced dead that evening, and a male victim later died at a local hospital. The victims' names and ages have not been released.
Investigators believe Cetin escaped the mall in a car, touching off a massive manhunt that stretched for nearly 24 hours. Authorities warned locals to stay indoors and be vigilant while the gunman remained on the loose.
Cammock said Saturday night that authorities were tracing the ownership of the rifle used in the shooting, which was recovered at the scene.
He added that Cetin has not yet been formally charged but will be held at the Skagit County Jail under an investigative hold while prosecutors review the case.
Cetin — an immigrant from Turkey — is a legal permanent resident of the United States and lives in Oak Harbor, according to police. He was arrested in Island County last year on a case of simple assault.
Cammock said investigators are in touch with Cetin's family and police have a good working relationship with them.
Washington Gov. Jay Inslee praised law enforcement and said the entire state stands with the community of Burlington. "Our hearts are in Burlington tonight," he said.
Before the arrest was announced, dozens of people attended a prayer service for the victims of the mall shooting.
The Saturday evening gathering was held at Central United Methodist Church in Sedro-Woolley, Washington. The Rev. Cody Natland lit five candles on a table in front of the church, one for each victim.