It was the moment President Obama went from commander-in-chief to 9/11 avenger. And as Obama and the rest of his national security team watched the capture and killing of Osama Bin Laden on a live feed from Pakistan, White House photographer Pete Souza captured the drama in the Situation Room.
That mesmerizing shot from May 1, 2011 became the most iconic photograph of the Obama presidency. But Souza says he didn't realize he struck gold until long after he snapped that picture.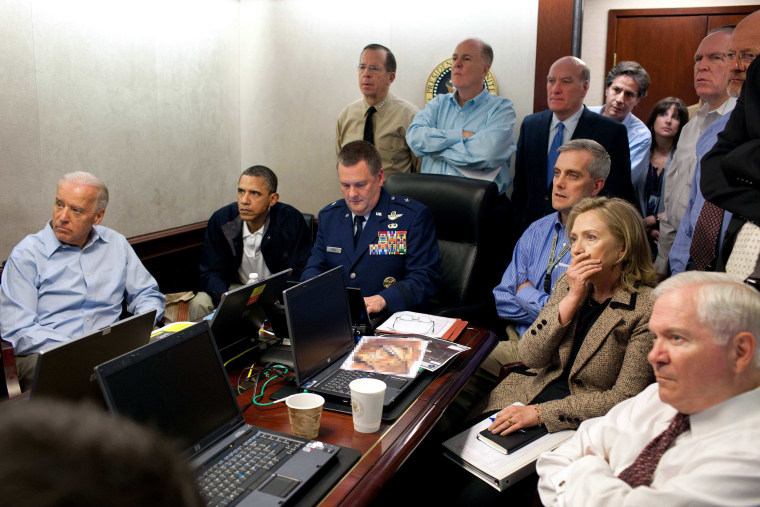 "I was in that room for 40 minutes," Souza recalled in a wide-ranging interview with NBC News about his years as the official White House photographer. "It was very tense. You can see it in the faces, of those people. And I can't say I knew that singular image would get as much attention as it did."
In all, Souza took more than two million photos as he chronicled the nation's first African-American president — a journalistic journey that began three years before Obama was elected in 2005 when he was then a little-known Illinois senator.
Pete Souza has a level of access unprecedented for White House photographers.
Souza spoke with NBC News while Obama was in Greece on what's likely to be his final foreign trip as president. A 61-year-old former newspaper photographer who was the official White House shutterbug during President Reagan's second term, Souza said the Obama the public sees and the Obama he sees in private are mostly one and the same.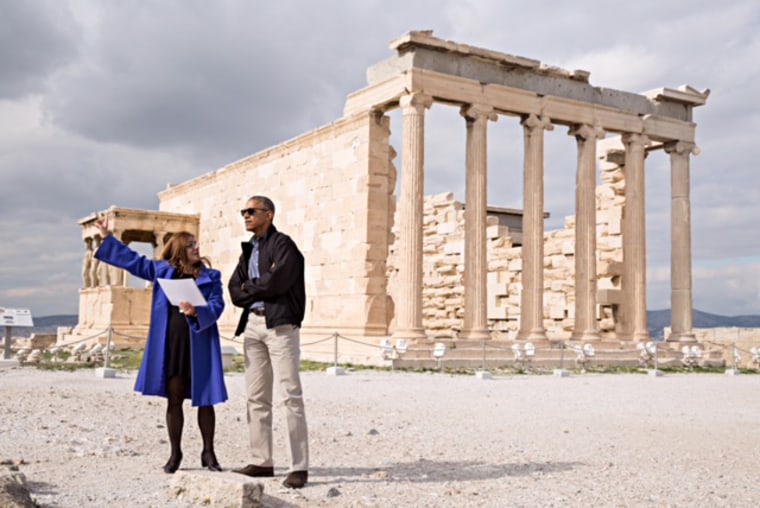 "He is not much different than what you see in public," he said. "I think he's a little more open and funny and less guarded, obviously. But he's still the same person that you see in public and in my photographs. I think a lot of my photos really show who he really is."
Obama, Souza said, is "the same guy that I met when he was a senator in '05."
SLIDESHOW: Two Million Photos: Pete Souza Captures Obama's Presidency
"Obviously he has more responsibilities at his doorstep and he takes those very seriously, the kind of responsibility that you don't have as a junior senator," he said. "So I think I've seen him become a much better president over the last eight years. I think he becomes a better president every day."
Some of Souza's favorite photos show Obama lavishing affection on his wife Michelle and daughters Sasha and Malia.
"I mean, he loves those girls, they're everything to him," he said. "And, you know, I can say that he's definitely a great dad."
But asked if there was one photo that perfectly captures Obama the man, Souza drew a blank.
"There's several like that for me, as a visual historian, if you will," he said. "I look at my work as trying to create the best body of photographs that I can of this administration and this president. And to narrow to one or two doesn't give you (an) accurate view of what this man is like."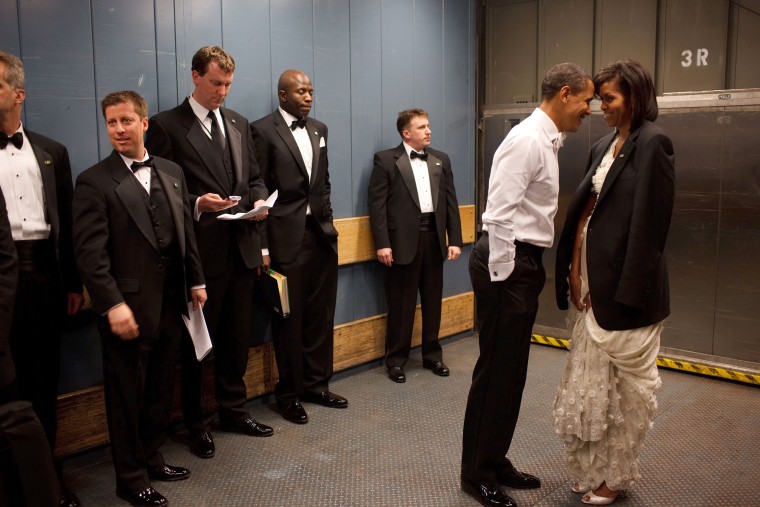 Some of Souza's best-known photographs are of Obama in Rio de Janeiro visiting the Christ the Redeemer statue and of the president in England touring Stonehenge. But some of his most beloved are the shots of Obama mingling with children, either at the Oval Office or in classrooms.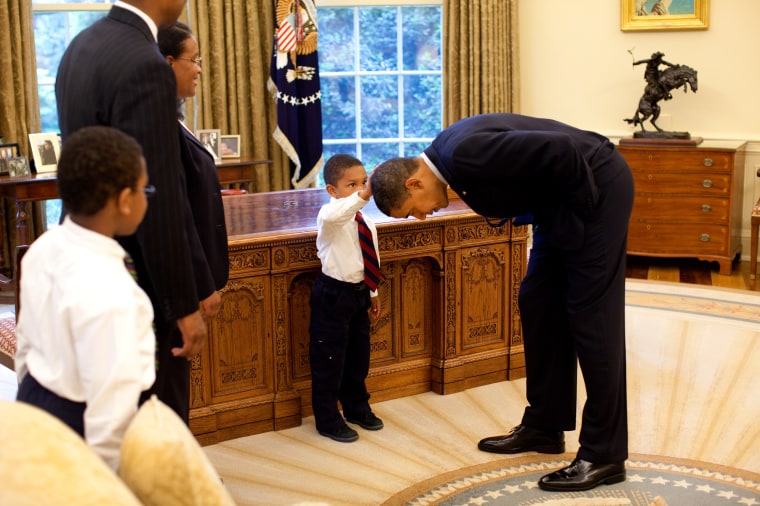 While Souza has been allowed a great deal of access to the president, the Obama administration has been far more restrictive than its predecessors about allowing other photographers to work in the White House.
Among other things, the wire services have repeatedly complained about being shut out of the Oval Office, which they argued is where the "people's business" is conducted.
"I have top secret security clearance," Souza admitted.
Asked if he had seen or heard "amazing things," he answered, "Yes."
"But I can't tell you," he said.