Former pharmaceutical executive Martin Shkreli apologized Tuesday for offering his Facebook followers $5,000 to pull a hair from Hillary Clinton's head, saying it was an "awkward attempt at humor or satire" and not a real threat.
The contrite-sounding note to a federal judge from the man known as "Pharma Bro" came five days after prosecutors asked the court to revoke his bail and keep him locked up until he is sentenced on securities fraud charges.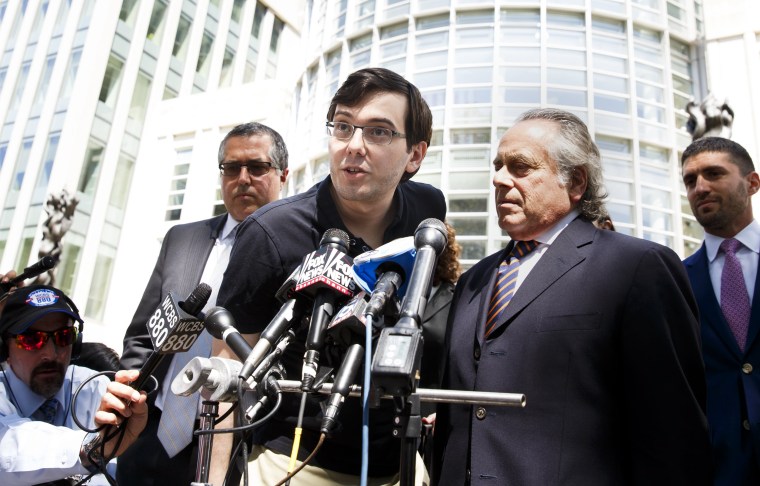 Shkreli's initial response to the government motion was profanity and scorn. "Come at me with you [sic] hardest because I haven't seen anything impressive yet," he wrote on his Facebook page last week.
But on the eve of a hearing that will determine if he goes to jail, his tone changed.
"I wanted to personally apologize to this Court and my lawyers for the aggravation that my recent postings have caused," Shkreli wrote. "I used poor judgment but never intended to cause alarm or promote any act of violence whatsoever."
His lawyer, Benjamin Brafman, said that a distinction should be made between crude satire and bona fide threats or harassment.
"One recent example of this form of offensive political speech was Kathy Griffin's controversial photograph of her holding the faux bloody head of President Trump," Brafman wrote.
"Ms. Griffin's penalty was not prosecution but rather losing her position as CNN's co-host of their annual New Year's televised celebration in Times Square," he wrote. "In contrast, the Government here is seeking remand."