Philadelphia officials Sunday afternoon rescinded their recommendation that residents use bottled drinking water after a toxic spill in the Delaware River.
The spill from a chemical plant upstream Friday night in Bucks County had prompted precautionary bottled-water alerts Sunday morning and afternoon, city officials said.
Testing determined there's no contamination in the river near the intake for the city's water system nor in the system itself, Michael Carroll, a city deputy managing director, said an a video news conference Sunday evening.
The intake had been shut down but reopened temporarily early Sunday to ensure the system had a minimum level of water to maintain pressure for firefighting and other uses, officials said.
In a notice Sunday night, the Philadelphia Water Department said tap water would be safe to drink through at least the end of the day Monday. Officials will provide updates on social media, they said.
Acknowledging a run on bottled water in the city, officials said there's no need to hoard bottled water and suggested people use clean, empty containers to store tap water now in case the situation changes.
"Residents should try to maintain two days of water," said Carroll, the deputy managing director of Philadelphia's Office of Transportation Infrastructure and Sustainability.
Early Sunday he had said that contaminants hadn't yet been found but that there was no guarantee the water would remain pure, according to NBC Philadelphia.
The system was under repeated testing, and state environmental officials used a Philadelphia police aircraft for a flyover of the spill zone, where previous visual evidence was no longer seen, Carroll said.
"The situation has improved," he said Sunday evening. "My understanding was there was evidence along the Delaware at some point. They have not seen visual evidence of contamination in the river at this time."
Officials believe bathing and showering in the water was always safe, he said.
A pipe burst at Trinseo, a chemical plant in Bucks County, leading to a chemical spill Friday night that dumped about 8,100 gallons of "water soluble acrylic polymer solution," a latex finishing material, into Otter Creek, a tributary to the Delaware River, NBC Philadelphia reported.
The historic Delaware, which separates Philadelphia from New Jersey, feeds the city's Baxter Drinking Water Treatment Plant.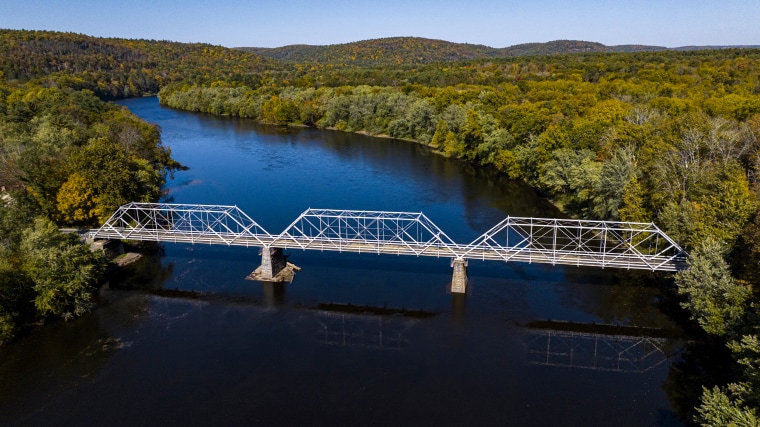 Chemicals of concern feared to have spilled into the Delaware include butyl acrylate and ethyl acrylate, both used for making resins, plastics and adhesives, city officials said.
Butyl acrylate was also on board the freight train that derailed last month in East Palestine, Ohio, where federal officials expressed concern after wreckage burned. They ultimately said the community was safe for residents.
Drinking water supplier Aqua Pennsylvania said in a statement that it "immediately shut down the intake to our Bristol water system as soon as we learned of the chemical spill, preventing customer exposure to hazardous materials."
"As a result of their fast action, we are not seeing any of the chemicals from the spill in our drinking water," the statement continued.
The company said it is working with state and federal agencies to monitor the situation and will reopen water intake only when it "meets our stringent quality standards."
The exact cause of the spill was under investigation.