The 37-foot hollow bronze statue of William Penn by Alexander Milne Calder, grandfather of mobile artist Alexander Calder, has been watching over Philadelphia from the top of City Hall for 125 years. Conservation procedures for the landmark take place every 10 years and span four to five weeks. This year, they began on May 1.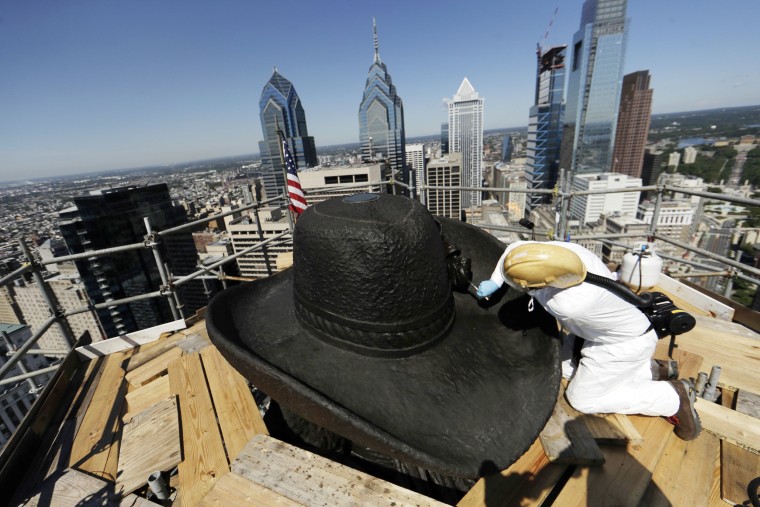 Located 500 feet above street-level, the 53,000-pound statue of city's founder is the largest atop any building in the world.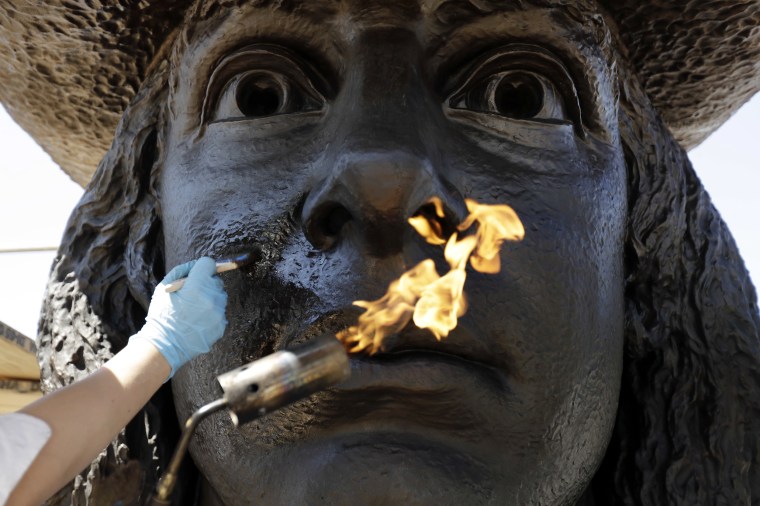 According to the City of Philadelphia Office of Arts, Culture and the Creative Economy, the conservation process includes washing, waxing and buffing.