The Minnesota man who was fatally shot after a traffic stop, and whose death was broadcast online and evoked nationwide outrage, was a humble man who loved serving the children he fed at school, those who knew him said.
Philando Castile, 32, was a kitchen supervisor for the Saint Paul Public Schools, where he'd worked since he was 19 years old. To many, he was known as "Phil."
Castile was promoted to a supervisory position two years ago, the district said. "He wore a shirt and tie to his supervisor interview and said his goal was to one day 'sit on the other side of this table,'" a coworker recalled in a statement from the district. "He was quiet, respectful, and kind," the coworker said.
"My two youngest children really loved him," said Rebecca Penfold Murray, whose children attend J.J. Hill Montessori School, where Castile worked.
"Philando was gentle. He was calm and really attentive," Murray said. "My son is a picky eater and rarely took more food. Phil would always say, 'Hey, come here, take an extra cracker.' He was always making sure that kids had what they need," she said.
Related: 'Appalled' Minnesota Governor Says Philando Castile Would Be Alive If He Were White
Castile was shot by a St. Anthony police officer after a traffic stop in the nearby city of Falcon Heights Wednesday night. His fiancee, Diamond Reynolds, broadcast video of the aftermath showing Castile bleeding and slumped in his seat. She said she recorded the video in the interest of accountability. The footage has evoked outrage.
Reynolds said the couple and her 4-year-old daughter had gone to get groceries and Castile had just been to the barber for his upcoming birthday when they were stopped by a St. Anthony officer for a broken tail light.
Reynolds said Castile told the officer he was legally carrying a concealed weapon and was shot as he reached for his identification, after she said the officer asked Castile for his ID.
Reynolds said Castile was a "very, very sweet man" who did not deserve to die.
The shooting occurred two days after the controversial police killing of another black man in Baton Rouge, Louisiana, a shooting which was also captured on video.
Related: Woman Recounts Fatal Shooting of Philando Castile
President Barack Obama said Thursday that "all Americans should be deeply troubled" by both deadly shootings. Minnesota Gov. Mark Dayton said he was "appalled" and suggested that police wouldn't have shot and killed Castile if he'd been white.
"My son was a good man," said Castile's mother, Valerie. He worked five days a week at school, and at home usually played video games in the evening.
"He was not a gang-banger, he did not go out to clubs and party," she said.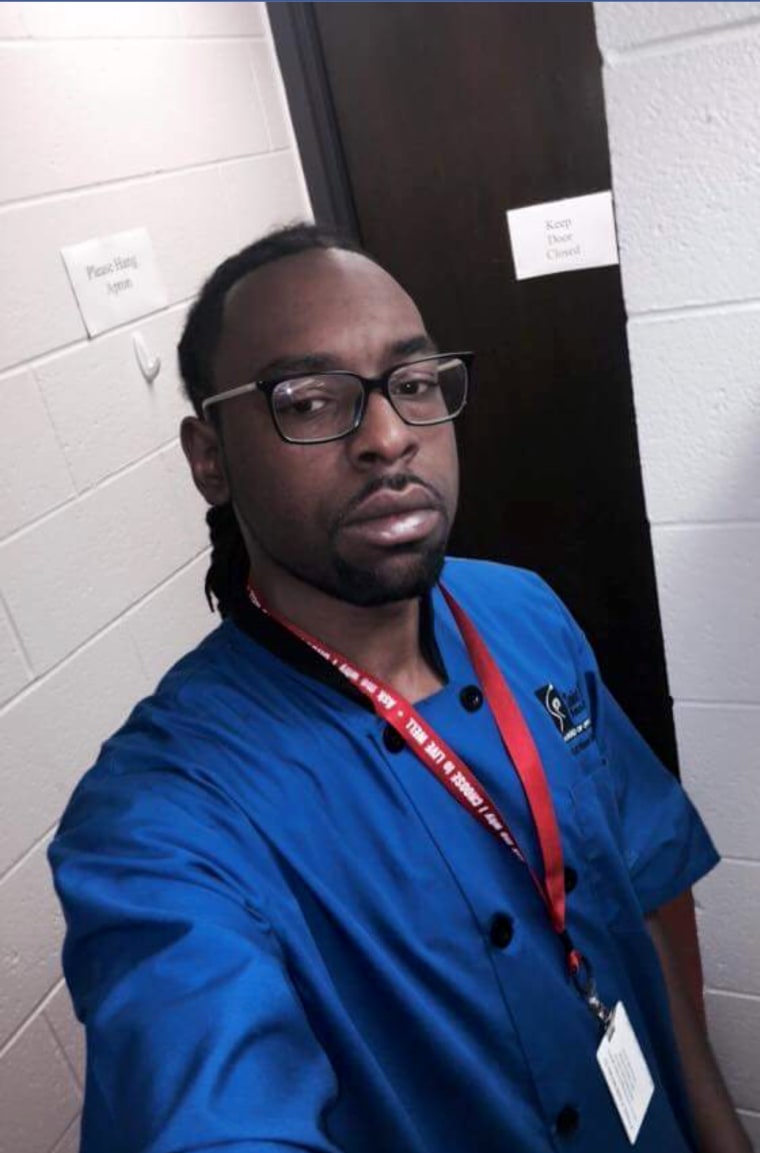 "He didn't do anything of that nature, and I taught him better so I'm not understanding how all this unfolded from the very beginning — because he had a right under the law of Minnesota to carry a concealed weapon," Valerie told NBC News.
Castile graduated from Central High School in 2001, and a year later began working for St. Paul Public Schools in the nutrition services department, the school district said in a statement.
He worked at Arlington High School, which is now Washington Technology Magnet, Chelsea Heights Elementary and J.J. Hill Montessori schools during his years with the district.
"When I saw the news this morning and told my children about it, they were sad, confused and immediately started sharing with me how great Phil was," said Donn O'Malley, chair of the J.J. Hill Parent Teacher Organization.
Related: A Look at Recent Police Police Shootings Involving Black Men
The International Brotherhood of Teamsters Local 320, of which Castile was a member, mourned his death and urged members to keep his family in their prayers. Local 320 President Sami Gabriel said he knew Castile.
"He was an amazing person who did his job at St. Paul Public Schools because he loved the children he served," Gabriel said in a statement.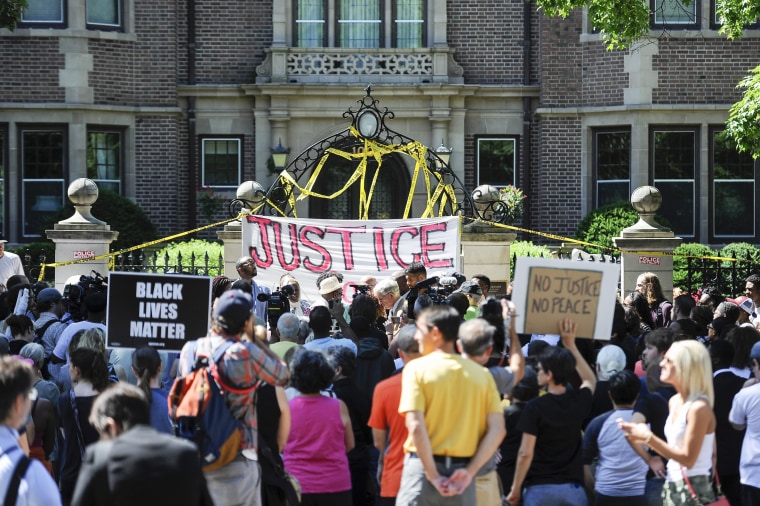 Castile is black. The shooting occurred a day after Alton Sterling, who is also black, was shot and killed by two police officers in Baton Rouge. The fatal shootings were the latest in a series of deaths that have raised questions about the use of deadly force against African-Americans.
Records show that since 2002 the only contact Castile appears to have had with law enforcement was for traffic-related misdemeanors. A public defender who represented Castile on a traffic case in 2011 said he was shocked.
"It's incredibly disturbing. I'm upset as a U.S. citizen," the lawyer, Mitchell Swaden, said in an interview.
Castile's uncle, Clarence D. Castile, said his nephew "was a good kid who loved life."
"This boy had been on a job for 12-15 years," the uncle said. "That says something right there about his character, determination, and commitment."
"He served children. That's love," Clarence Castile said.