/ Source: Associated Press
The girlfriend of Philando Castile, a black man fatally shot by a police officer during a traffic stop in Minnesota last year, brushed away tears Tuesday as she testified about the moments leading up to his death.
Diamond Reynolds, who streamed Castile's death on Facebook Live, told a packed courtroom that she felt she had to record the encounter with St. Anthony Police Officer Jeronimo Yanez out of fear for her own life.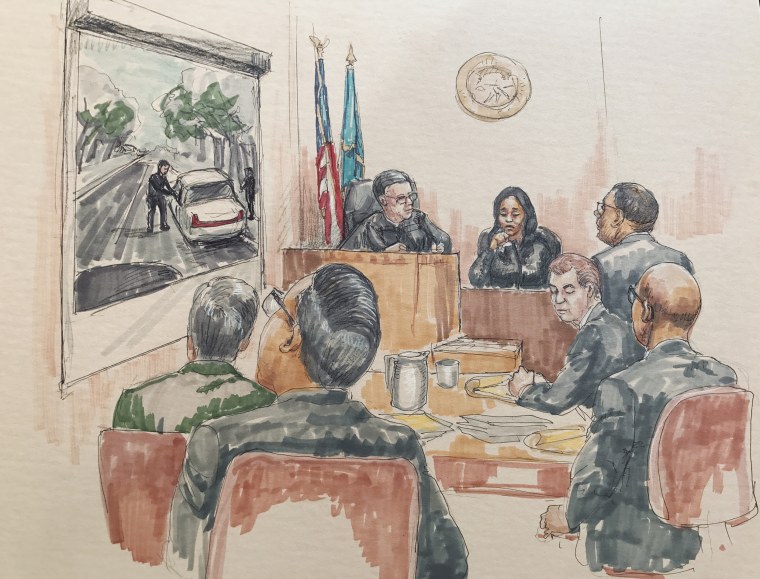 "Because I know that the people are not protected by police," Reynolds said, according to NBC-affiliate KARE 11, which had a reporter in the courtroom. "I wanted to make sure if I was to die in front of my daughter, someone would know the truth."
Reynolds took the stand Tuesday for a second day in the trial of Yanez, who is charged with manslaughter for fatally shooting Castile during a July 2016 traffic stop in a suburb of St. Paul.
Although cameras and cellphones were not allowed in the courtroom, KARE reporter Lou Ragues tweeted updates to the trial's proceedings after court adjourned.
Related: Philando Castile Case: Who Are the Key Figures in the Trial?
The session began with the prosecutor Clayton Robinson playing police dash cam video of the fatal encounter, followed by Reynolds' livestream.
Some jurors wiped away tears as they watched Castile's final moments, according to KARE.
Reynolds — whose 4-year-old daughter was in the car at the time of the shooting — testified that the last words she heard from Castile were, "I can't breathe."
She also testified that Castile was reaching for his wallet when he was fatally shot by Yanez, according to KARE.
But on cross-examination, defense lawyer Earl Gray pressed Reynolds on her previous claims that Castile was unbuckling his seat belt. He also questioned the couple's marijuana use, forcing her to admit that they smoked pot nearly every day during their two-to-three-year relationship, KARE reported.
Reynolds told the court that she wasn't aware that Castile had bought marijuana, or that he had it in the car when they were pulled over. She said she only realized it when she felt the stash under her seat with her foot, KARE reported.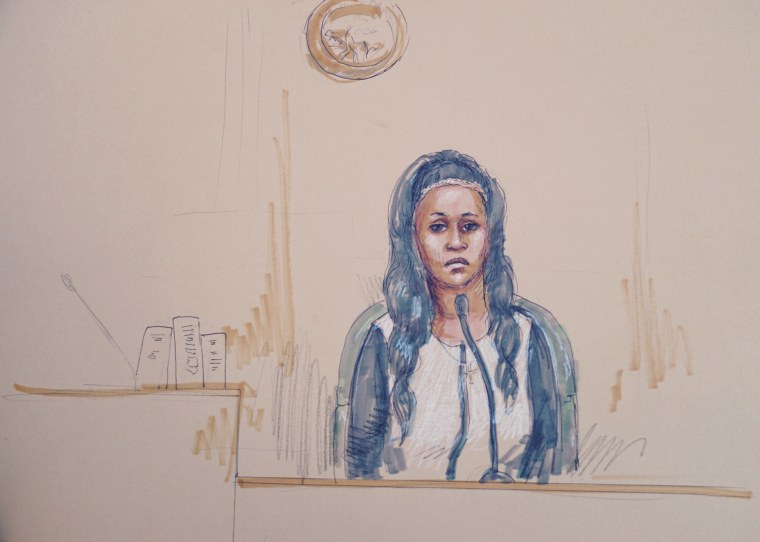 Following an afternoon break, Yanez's former partner officer Joseph Kauser took the stand. Kauser, who was serving as back up on the day Castile was shot, told jurors that there wasn't enough concern to handle the stop as high-risk, in which occupants are ordered out of the car with their hands up before officers approach. Instead, he said they treated it as a "stop and ID."
Kauser testified that his partner told him he thought driver Castile resembled a suspect in a recent armed robbery and that he stood on the passenger side of the car.
He says he didn't see anything alarming before Yanez fired several shots into the car, killing Castile. But he said his job was to watch the passengers, not the driver.
Yanez's attorneys contend he acted reasonably in response to a gun threat.