Minnesota prosecutors filed charges Wednesday against the police officer who fatally shot driver Philando Castile — the bloody aftermath of which was livestreamed on Facebook in a video that went viral.
St. Anthony police Officer Jeronimo Yanez was charged with second-degree manslaughter and two felony counts of dangerous discharge of a firearm in the July 6 traffic stop in Falcon Heights, a Twin Cities suburb.
Related: Minnesota Police Chief Defends Officer in Death of Philando Castile
"It is my conclusion that the use of deadly force was not justified," Ramsey County Attorney John Choi said at a news conference.
Yanez was not arrested, but he was given a summons to appear in court Friday, Choi said. He faces up to 10 years in prison on the manslaughter charge if convicted.
Castile's mother, Valerie Castile, said she welcomed the prosecutor's charges and understood why a more severe charge might be too difficult to convict the officer on. With family members wiping tears from their eyes, Valerie Castile implored the community to remain vigilant.
"We have gotten to this point, and it is necessary for everyone to understand we want peace. We don't want protests to get outrageous," she said later at a news conference. "I'm just glad we have come to this chapter — it's a beginning to a different chapter."
In the jarring cellphone video streamed on Facebook Live, Castile's fiancée, who was with him in the car along with her 4-year-old daughter, said he was shot several times while reaching for his ID after telling Yanez he had a gun permit and was armed.
Yanez can be heard saying: "I told him not to reach for it."
Reynolds responds, "You told him to get his ID, sir, his driver's license."
"He's licensed to carry," she calmly tells the camera as Castile, 32, lies beside her bleeding. "He was trying to get out his ID and his wallet out of his pocket, and he let the officer know that he was — he had a firearm and he was reaching for his wallet."
Yanez's attorney, Tom Kelly, has said that Yanez, who is Latino, was reacting to the presence of a gun and that one reason Yanez pulled Castile over was that he thought he looked like a possible match for an armed robbery suspect. Castile was later determined to not be a suspect in that robbery.
Yanez's partner at the scene, Officer Joseph Kauser, was cleared of any wrongdoing.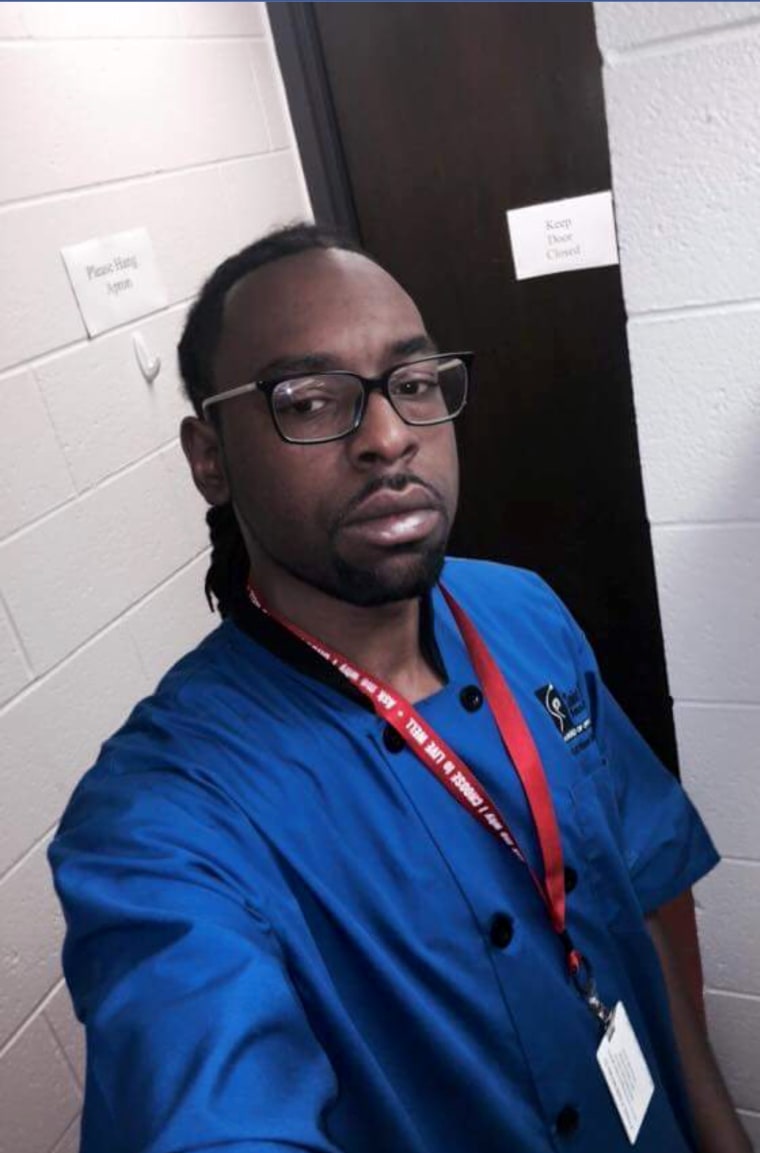 But family members claimed that Castile, a beloved elementary school cafeteria worker, was racially profiled because he was black.
Choi got the case in late September and began reviewing the evidence for possible charges. Choi resisted pressure immediately after the shooting to turn the case over to a special prosecutor, but he added one to his team to get an outside perspective. He also enlisted the help of national use-of-force consultants.
"To those of you may say this incident was Philando Castile's fault, I would submit that no reasonable officer — knowing, seeing and hearing what Officer Yanez did at the time — would have used deadly force under these circumstances," Choi said Wednesday.
Castile's shooting prompted numerous protests, including a weeks-long demonstration outside the governor's mansion and a rally that shut down Interstate 94 in St. Paul for hours.
Related: Philando Castile and Cop Who Killed Him Crossed Paths Before, Records Show
Castile's extensive driving record raised questions about the biased targeting of minority drivers — a pattern that was blasted by a Justice Department report in Ferguson, Missouri, following the fatal shooting of black teenager Michael Brown.
Castile's driving record shows that he had received 82 non-parking citations — 47 of which were eventually dismissed.
In the days after Castile's death, Gov. Mark Dayton suggested that race was an underlying factor for the traffic stop and his killing.