On Thursday, photographer Matthew Dippel was losing hope that he would find the couple whose proposal moment he captured from a distance in Yosemite Park. A couple days later, with some help from social media, Dippel gleefully announced he had found them.
"Huge congratulations to you two. I wish I was able to meet you in person and hug you," Dippel wrote Saturday on Facebook. "I'm glad I finally found you to share this special moment with you, thanks for being so awesome, maybe one day we will finally meet in person!"
"I was elated to have found them," Dippel told NBC News.
Earlier in the month, Dippel had posted a striking photo of a person down on one knee, appearing to propose to a woman in a dress.
"Twitter help, idk who these two are but I hope this finds them," Dippel wrote. He occasionally revisited the post to comment that he hadn't found the couple, and had even received some false alarms as the picture gained more attention on social media and from local news stations.
On Thursday, Dippel posted on Twitter, "At this point I'm beginning to believe they have seen it and choose to remain unnamed. I will continue searching for a while, so don't worry I'm not giving up, just not making it priority #1 anymore."
But Charlie Vo had seen the photo on a local TV station's Instagram feed, and he went about looking for the person who took it. But not before verifying with his fiancée, Melissa Ngo, that the photo was actually of the two of them.
"I had her double check if that was us at first," Vo told NBC News. "She was just as shocked as I was."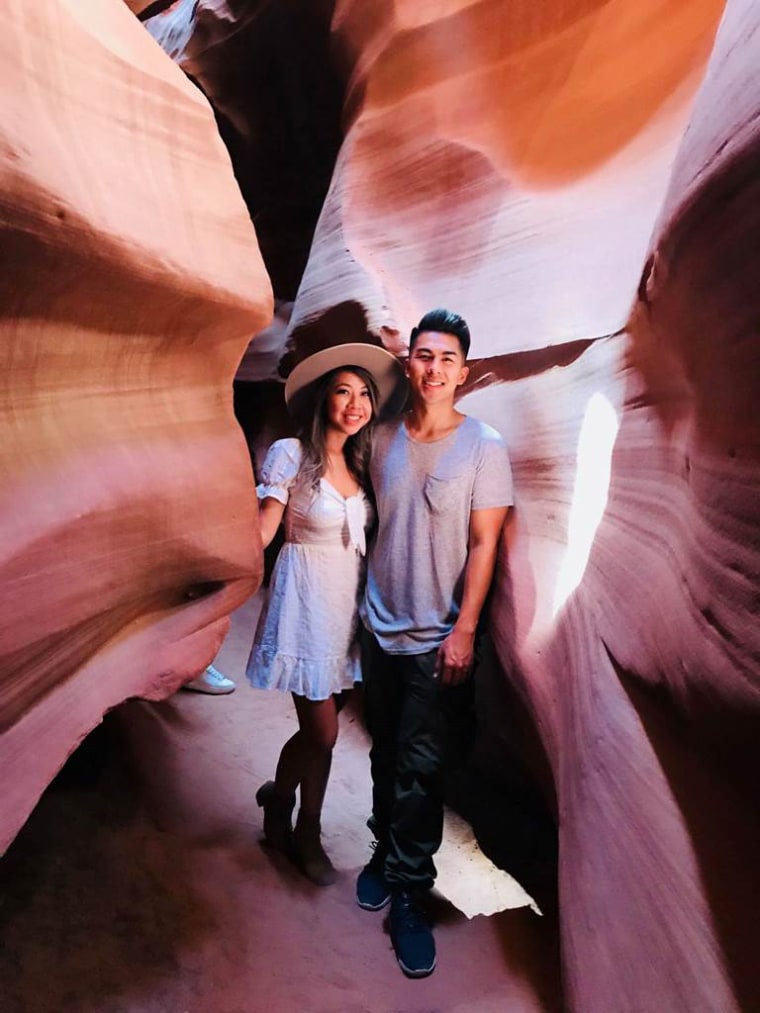 Turns out, Dippel had photographed Vo's second proposal. He had asked Ngo, 31, to marry him in February. But while planning a trip with friends from their home in Alhambra, California, to Yosemite, Vo, 34, decided he would take advantage of the stunning views and ask Ngo once more to be his wife.
Vo said the two of them love traveling, hiking and the outdoors, and he "wanted to give Melissa something meaningful to just the two of us."
In the moment Dippel captured, Vo was actually giving Ngo a Ring Pop, since he had given her the real thing in February.
Vo and Ngo, who met in college and began dating about two years ago, plan to get married in April of next year.