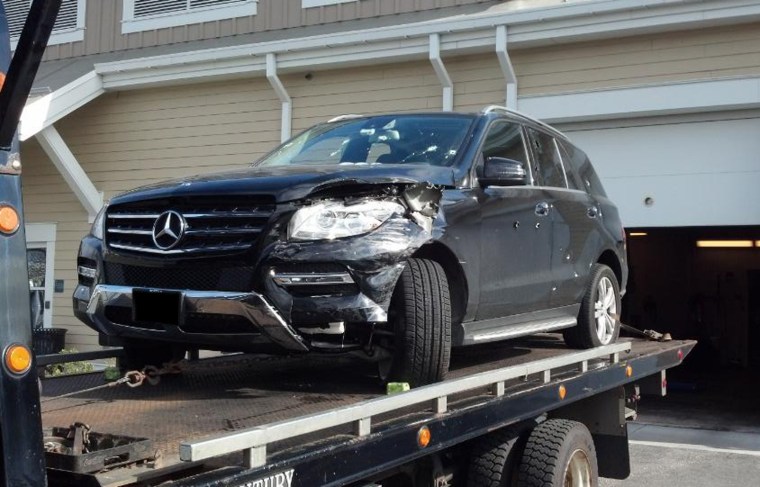 WATERTOWN, Mass. — Hours after the gun battle in suburban Boston that left one marathon bombing suspect dead and another severely wounded, a tow truck delivered this bullet-riddled Mercedes SUV to police headquarters here in Watertown.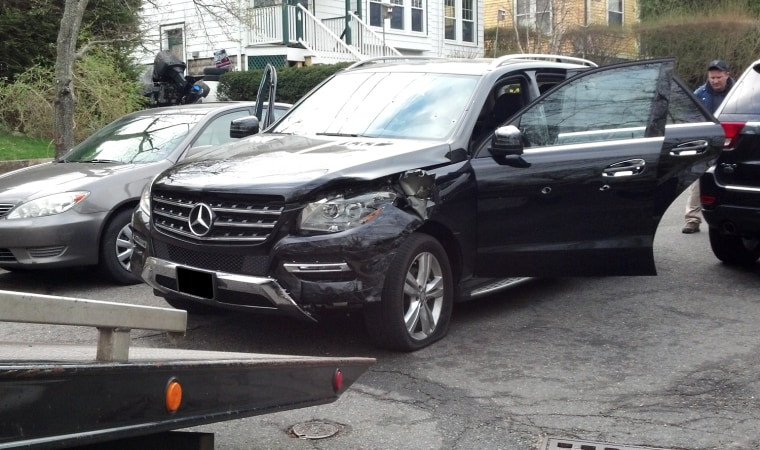 In these photographs, taken at the police station last Friday afternoon and obtained by NBC News, bullet holes are visible in the windshield and driver's side door of the SUV.  The front bumper and left headlight are crumpled and cracked.
The photos capture another step in a strange journey for the luxury car, which was hijacked by bombing suspects Dzhokhar and Tamerlan Tsarnaev late Thursday evening in Cambridge and then driven to Watertown, according to a criminal complaint filed by federal authorities.
There in Watertown, according to the complaint and eyewitnesses, the brothers traded fire with police, before Dzhokhar used the car to break through police lines and escape capture for roughly 16 hours.
As he sped toward authorities, Dzhokhar collided with his older brother, Tamerlan, officials and eyewitnesses told NBC News.  Dragged across the pavement and wounded by gunfire, Tamerlan was captured and pronounced dead at 1:35 a.m. Frirday at Beth Israel Deaconess Medical Center in Boston.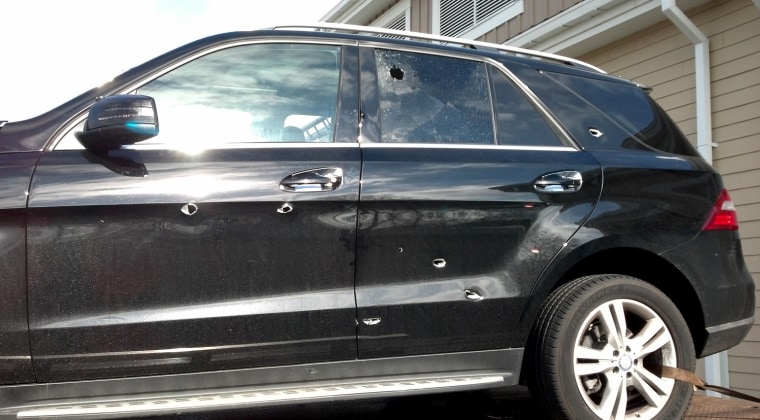 Dzhohkar was discovered in a nearby backyard on Friday evening, where he had taken refuge inside a boat parked less than mile from the scene of the gunfight.
The Mercedes was recovered at an intersection near where Dzhokhar was hiding.