Phylicia Rashad, who starred as Clair Huxtable alongside Bill Cosby in "The Cosby Show," forcefully defended him after his indecent assault conviction was overturned by the Pennsylvania Supreme Court on Wednesday.
"FINALLY!!!!" read Rashad's tweet, sent shortly after news broke of Cosby's pending release. "A terrible wrong is being righted- a miscarriage of justice is corrected!"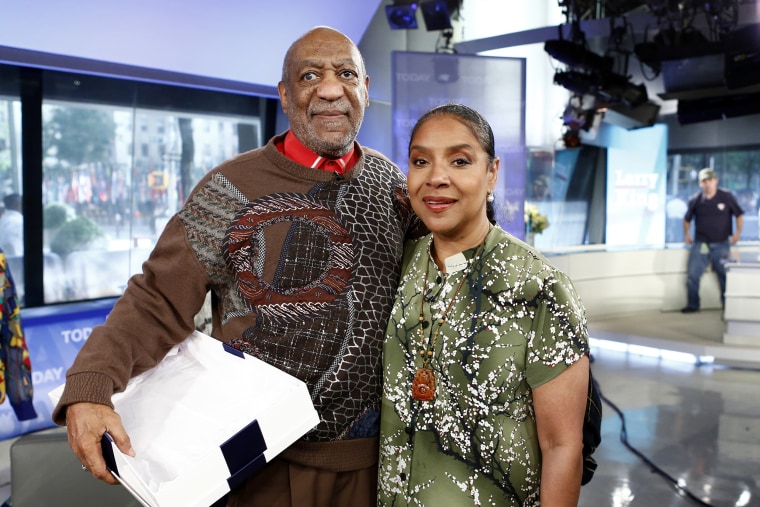 Rashad, who is set to start a new job as the dean of the College of Fine Arts at Howard University on Thursday, had previously spoken out in support of Cosby after he was accused of sexual assault.
"I just don't accept what somebody says because they say it, and they say it in a loud voice," Rashad told Bustle last year when asked about Cosby. "The internet has given a lot of anonymous people a very loud voice."
Nearly three hours after voicing her support for Cosby, Rashad issued another tweet responding to backlash over her initial statement.
"I fully support survivors of sexual assault coming forward," Rashad said in her follow-up. "My post was in no way intended to be insensitive to their truth. Personally, I know from friends and family that such abuse has lifelong residual effects. My heartfelt wish is for healing."
She did not immediately respond to a NBC News request for comment.
After a nationwide search, Howard University in May announced that it had selected Rashad, an alumna, to become dean of its newly re-established and renamed Chadwick A. Boseman College of Fine Arts, effective July 1.
Howard University said that Rashad's initial tweet "lacked sensitivity."
"Survivors of sexual assault will always be our priority," the university said in a statement Wednesday. "While Dean Rashad has acknowledged in her follow-up tweet that victims must be heard and believed, her initial tweet lacked sensitivity towards survivors of sexual assault. Personal positions of University leadership do not reflect Howard University's policies. We will continue to advocate for survivors fully and support their right to be heard. Howard will stand with survivors and challenge systems that would deny them justice. We have full confidence that our faculty and school leadership will live up to this sacred commitment.