Newly-released images show more than 20 bombs in the booby-trapped apartment of Aurora theater shooter James Holmes, who was sentenced last month to life behind bars.
The 27-year-old used soda bottles and wires to rig his apartment with home-made explosives and incendiaries that had to be made safe by experts with the help of a robot.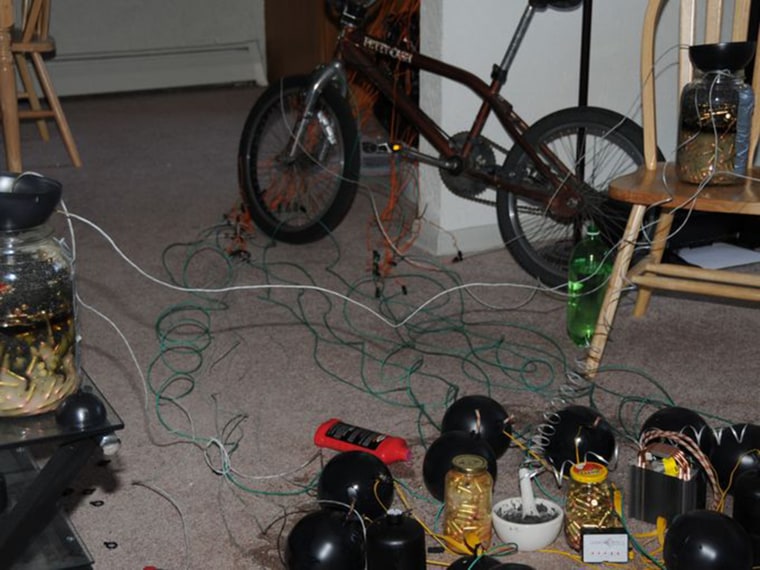 Buildings surrounding his suburban Denver apartment had to be evacuated in the hours after the July 21, 2012 shootings in which he opened fire during a midnight screening of Batman film "The Dark Knight Rises," killing 12 people.
Holmes was formally sentenced on Aug. 27 to one life term in jail for each victim, plus 3,318 years for the attempted murder of dozens of others. He was convicted after the trial judge rejected his insanity plea.
With the trial over, prosecutors released some of the evidence including photos that showed how the apartment was to kill by exploding and catching fire.
Related: Survivors, Loved Ones Welcome James Holmes Convictions
A robot entered the apartment, but some of the devices had to be taken apart by hand.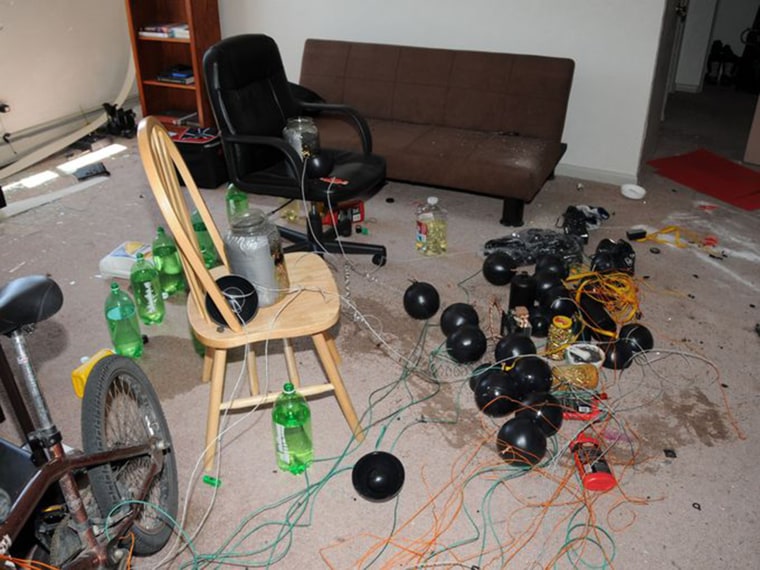 Gary Smith, an Army veteran and explosives expert with the Bureau of Alcohol Tobacco Firearms and Explosives, told KUSA that his team took the task of securing Holmes' apartment in their stride.
"No, I really wasn't too scared," he said. "It doesn't surprise me to run across anything anywhere really. It's just a matter of time before something like that ends up here, kind of the way we look at it, kind of worst case scenario, you always try to think ahead."
Some of the images were taken from the robot's camera.
During the trial, it emerged that Holmes had considered killing people since he was a teenager.