A single-engine plane crashed onto a six-lane street early Saturday near Tampa, Fla., killing the pilot and leaving his daughter and her friend seriously injured, officials said.
The 1980 Piper plunged around 4 a.m. in residential Clearwater en route from Chicago to the St. Pete/Clearwater airport, local police said.
Pilot Jeffrey Bronken, 53, was killed in the accident, while his daughter, Katherine Bronken, and her friend, Kenyana Linbo, both 15, were taken to a Tampa hospital, reported NBC affiliate WPTV.
Firefighters had rushed to extinguish small debris fires on the road. There was no traffic at the time, officials said.
The plane left Chicago around 6:30 p.m. (7:30 p.m. ET) Friday. All three on board came from Round Lake, north of Chicago, police said.
FAA and NTSB officials are investigating the cause of the crash.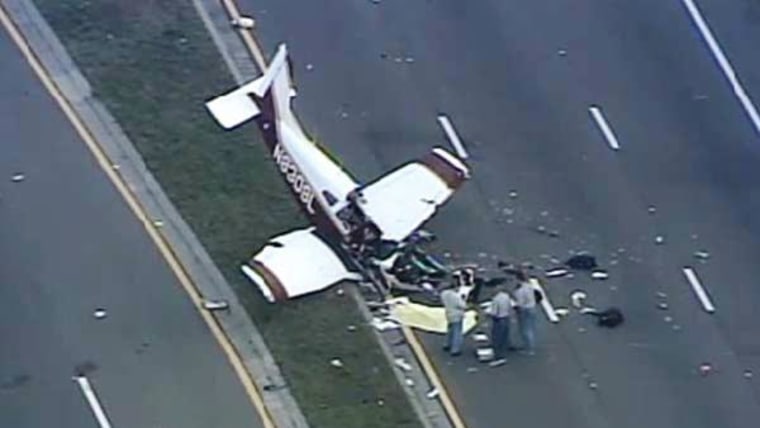 — Erik Ortiz