A Kentucky woman was in jail Saturday after she allegedly killed a man by jumping on him and urging her pit bull to attack.
Melissa D. Wolke, 38, of Mount Vernon, was arrested on suspicion of murder, Kentucky State Police said in a statement. Donald W. Abner, 55, of Richmond, died at the scene, police said.
Officers in Mount Vernon said they saw Wolke on top of the downed victim early Friday morning, punching him in the face as the pit bull mauled him, according to a police report.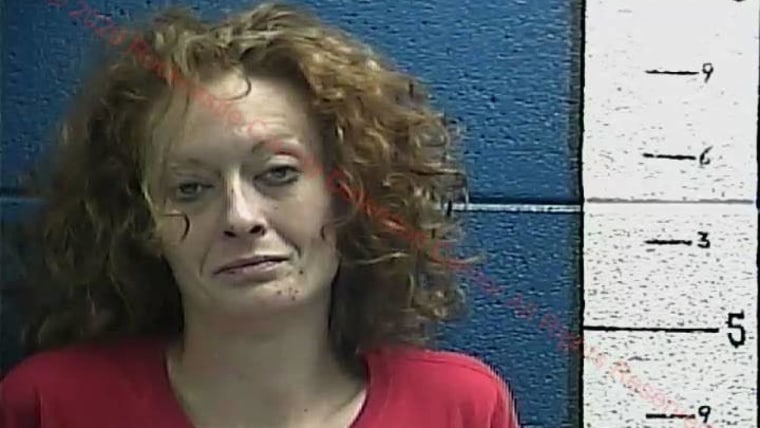 A man who called authorities said he heard Wolke give the dog "commands to attack," according to the report.
Wolke told officers at the scene that she was "going 'redneck' on the male subject, and she had released her pit bull on the male," police said in the report.
The dog was near the victim and behaving aggressively when a responding trooper arrived, and he couldn't help the man, according to the report. The officer "had no option but to eliminate the dog" by opening fire, it said.
Wolke was "belligerent and aggressive" at the scene, police said.
"She appeared to have blood on her hands and feet, and had a large clump of hair in her hands that was consistent with the victim's hair," police said.