Trace elements of morphine, amphetamine and Ambien were found in former MLB All-Star pitcher Roy Halladay's system after he died in a private plane crash, an autopsy released Tuesday concluded.
The popular pitcher died at 40 when he crashed his single-engine ICON A5 plane off the Florida coast in November.
The Paco and Pinellas Counties Chief Medical Examiner Jon Thogmartin determined that the cause of death was blunt force trauma with drowning considered to be a contributory factor.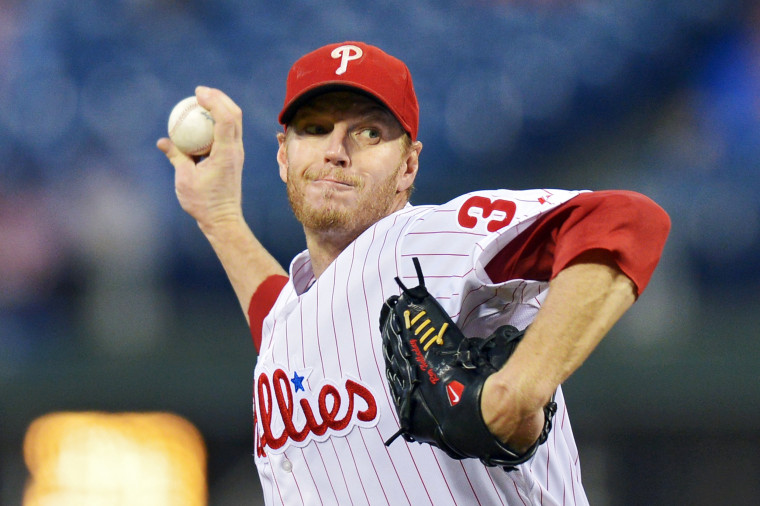 The Pasco Sheriff's Office was called 17 minutes after Halladay had taken off from his Tampa home in the A5 plane, a two-person, amphibious aircraft.
Halladay took the plane up to 1,900 feet before he suddenly dropped to 600 feet near the coast, the National Transportation Safety Bureau revealed in the weeks after the crash. When he was over the Gulf of Mexico, he dropped to 36 feet and then he skimmed the water, flying at 105 mph, the NTSB said. A witness told the federal investigators that the plane climbed to 300 to 500 feet before dropping down into a 45-degree dive where it crashed into the water and flipped.
Halladay had received the plane on Oct. 10, a little under a month before his crash.
Halladay, who was 40 when he died, had pitched for the Toronto Blue Jays and Philadelphia Phillies before retiring in 2013. He recorded more than 200 career wins, with an earned-run average of 3.38. In 2010 he pitched a perfect game in the regular season, and then a no-hitter in the postseason.