It's a story that's getting a lot of buzz.
A bomb squad blew up a briefcase and other suspicious items in a Pittsburgh man's car Monday after he robbed a bank, police said.
With a sex toy. Specifically, a vibrator.
Aaron Stein, 35, faces a preliminary hearing June 25 in Allegheny County Magisterial District Court on nine felony counts including aggravated assault, robbery, threatening to use a weapon of mass destruction and the unusual charge of possessing a facsimile weapon of mass destruction, according to court documents.
That last one would be the vibrator.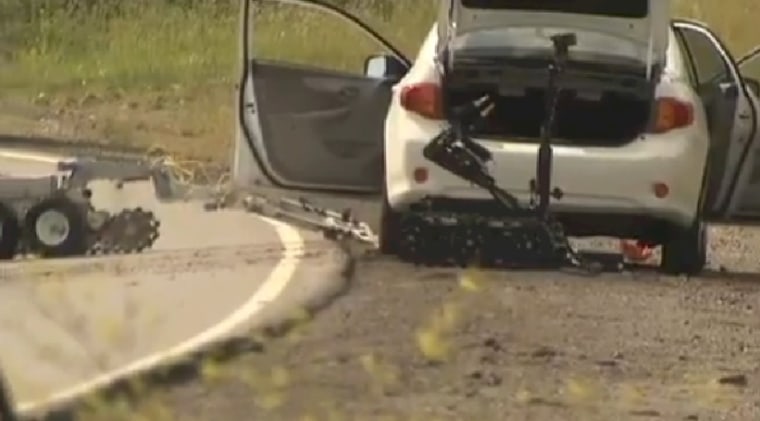 Stein was arrested after a PNC Bank in the Pittsburgh suburb of Crafton was robbed of an undisclosed amount of money Monday. Crafton Police Chief Mark Sumpter told NBC station WPXI of Pittsburgh that Stein "stated he had a bomb, showed the teller wires hanging out from his shirt and demanded cash."
The robber drove off in a white Toyota, which was pulled over on a ramp to northbound Interstate 79 by Robinson Township police, Sumpter said.
Officers found money in a garbage bag, and beneath the front passenger seat, they found the device Stein is accused of having used in the bank robbery — "a makeshift box he made out of a box, black tape, vibrator and cellphone," Sumpter said.
A bomb squad dog checked the device and a briefcase that officers found in the car. Both were detonated as a precaution, police said.