A Domino's Pizza delivery driver helped put an end to the assault and kidnapping of a woman who was being held in her Wisconsin home, police said.
Deliveryman Joseph Grundl was handing the pizza over to a middle-aged couple in Sheboygan County on Wednesday when he noticed the woman behind the man paying was in distress.
"I showed up, it was a normal delivery, and saw this middle-aged couple," Grundl, 24, told NBC News in phone interview on Monday. "The guy answers the door and I hand over the pizza, when I noticed that the woman behind him, who turned out to be his ex, had a black eye.
"She mouthed 'help me' to me and then after when the guy left to get money and she mouthed 'call the police.' This was just as I was about to leave. I left and then when I got back to the restaurant, which is about an 8-minute drive away, I dialed 911," he said, confirming what was in a Sheboygan County Sheriff's Office police report.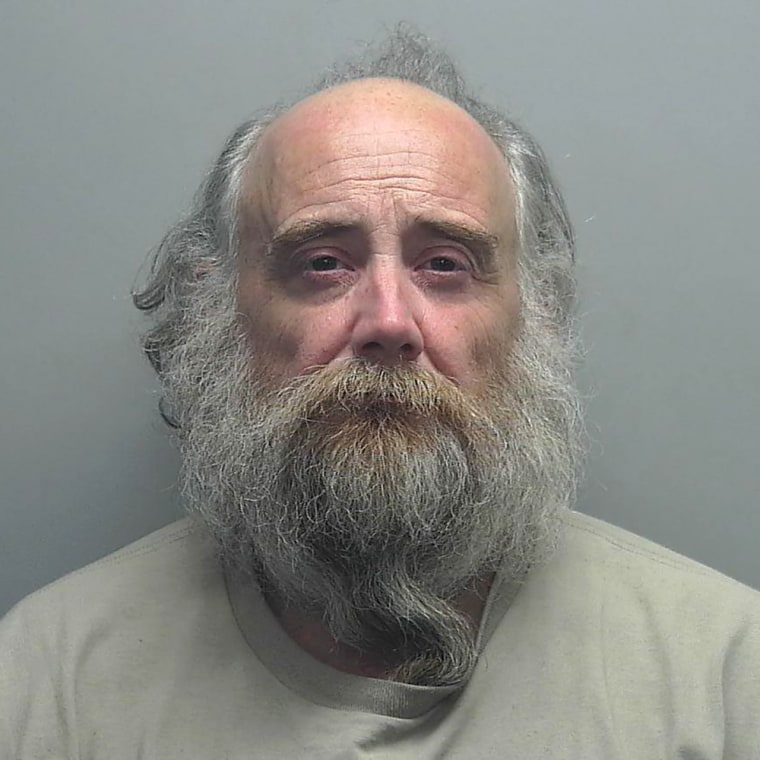 Upon arriving on the scene, a sheriff's deputy saw the man trying to prevent the 57-year-old woman from opening the door.
The man, who was identified as 55-year-old Dean Hoffman, eventually let deputies into the home after they stated that they were going to enter forcefully to help the woman, who was yelling "help me" and "please come in."
According to the police report, the woman told the officers that she and Hoffman had previously been in a relationship and had lived together at another location from December 2016 to August 2018 when she moved out to the home that received the pizza delivery.
Around 1 p.m. on Wednesdsay, Hoffman entered the woman's home uninvited, she told police. After the woman threatened to call authorities on him, Hoffman began physically assaulting her, leaving her with a black eye and a bloody nose, according to the police report. He then allegedly dragged her to the second floor by her hair, where he bound her hands and feet with a vacuum power cord and gagged her with a towel and a satin cloth.
The woman told investigators that "she was sure she was going to die tonight," the police report states.
Hoffman reportedly made mentions of a gun that he should have brought into the home with him but had left in his car. Police said they found .22-caliber firearm in his trunk.
Deputies arrested Hoffman on charges of strangulation and suffocation, false imprisonment, battery, intimidation of a victim and burglary. He was also placed on suicide watch in the booking area holding cells due to suicidal comments he made to law enforcement and what appeared to be a suicide note he wrote while the woman was tied up, according to the police report.
Although Grundl hasn't had any further contact with the woman whom he helped, he said her son has stopped by his Domino's a few times to express his gratitude.