The first television ad for a marijuana product, set to run on a local Colorado station Tuesday night, has been pulled from the lineup over legal concerns.
The 15-second spot for Neos, which makes "vape pens" infused with cannabis oil, was scheduled to air on Denver ABC affiliate KMGH before the "Jimmy Kimmel Live!" show, a Neos representative told NBC News last week.
But Scripps, the parent company of Denver station KMGH, decided that the commercial shouldn't run, said Valerie Miller, a Scripps communications manager.
The local station had previously approved the spot, but then told Cannabrand, the marketing company representing Neos, that the ad would be put on hold indefinitely as the parent company "investigates the legality of airing a 'federally illegal' substance on federal airwaves," a Cannabrand statement said. Recreational marijuana is legal in Colorado but not on a federal level.
The agency made sure that the commercial adhered to local laws by not showing the vape pen or the marijuana oil that goes into it, Paige Janulewicz, the director of media relations for Cannabrand, told NBC News.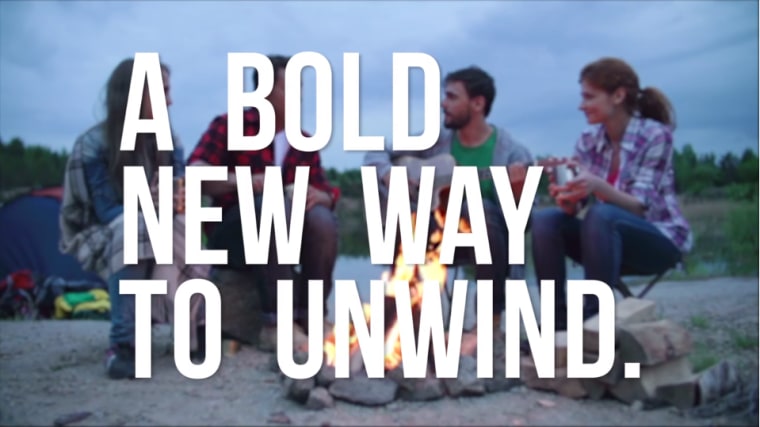 Local laws also require that marijuana ads can only run if 70 percent of the audience is over 21, which is why Cannabrand and the ABC affiliate chose the Kimmel timeslot when 97 percent of the audience is over 21, according to a Cannabrand statement which cited Neilson.
Scripps said in a statement that the ad was pulled because the company has "concerns about the lack of clarity around federal regulations that govern broadcast involving such ads."
"We're interested to see how this all unfolds, as this is unchartered territory for the industry," said the statement from Cannabrand.
Janulewicz added that Cannabrand would be working with the Marijuana Enforcement Division of Colorado to "try to find a way where we can get more distinct guidelines about what kind of television advertising we can and cannot do."