SCOTTSDALE, Ariz. — All six people aboard a small plane were killed when it crashed on a golf course in a Phoenix suburb shortly after taking off from a nearby airport, police said Tuesday.
The identities of those killed in the Monday night crash in Scottsdale have yet to be released. Nobody on the ground was hurt, said Kevin Watts, a Scottsdale Police Department spokesman.
Watts said the plane had just taken off from the Scottsdale Airport, but no information was immediately available on its planned destination.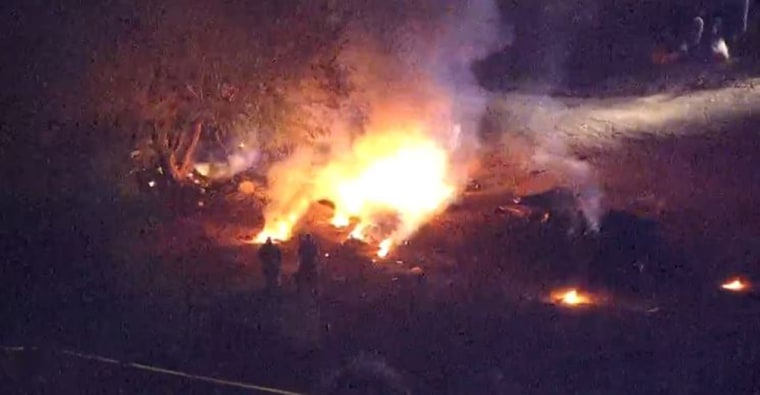 The Police Department will release the identities once they're determined by the Maricopa County medical examiner's office, but it's not known when that process will be complete, Watts said.
The Piper PA-24 Comanche went down on the TPC Scottsdale Champions Golf Course. That course is the sister to the Stadium Course, where the PGA's Waste Management Phoenix Open is held each February.
Investigators were at the site Tuesday morning examining the burned wreckage next to a tree on a dirt area, with seven vehicles parked on nearby turf and others nearby.
The National Transportation Safety Board is investigating the cause of the crash and no information is immediately available on its circumstances, spokesman Eric Weiss said from Washington.
The NTSB will issue a preliminary report on the circumstances of the crash within two weeks, Weiss said.