A plane bound for a New Jersey airport crashed into a home in Middlesex County on Tuesday morning, engulfing a home in flames.
The Cessna 414 aircraft crashed into a home in Colonia, an unincorporated community in Woodbridge Township, around 11 a.m., the Federal Aviation Administration said in a statement.
Woodbridge Township Mayor John E. McCormac said a vehicle was in the driveway but no one was home at the time. Both houses on either side were damaged, and a woman at one of the homes was able to escape.
"We don't believe any civilians on the ground were impacted by the crash," the mayor said at a news conference, adding that the condition of the pilot is unknown. "Nobody's gotten close to the plane."
McCormac said he believes the pilot was the only person on the plane and was told that the Cessna left Virginia headed for an airport in Linden.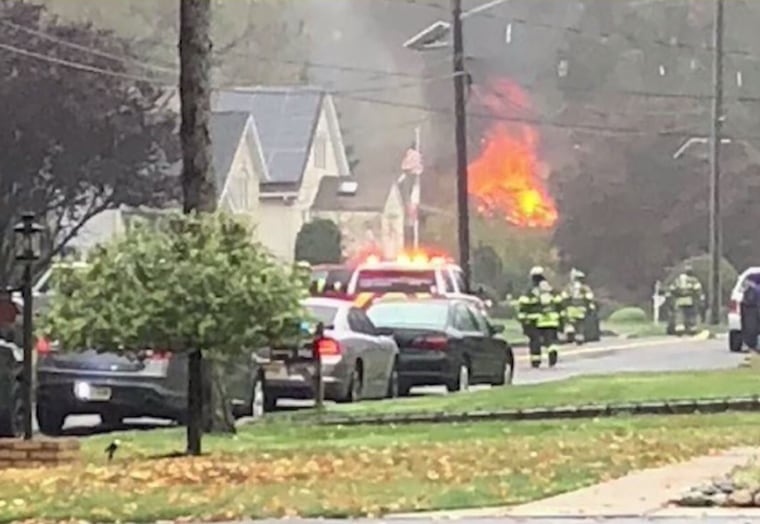 The FAA is en route to the crash site and the National Transportation Safety Board will "investigate and will determine probable cause of the accident," the FAA said in a statement.
Dennis Protsko, who is on the chopper team for NBC New York, lives a block away from the crash and heard the impact. He said "very heavy" flames and smoke had been coming from one home but were starting to die down.
McCormac said as a safety precaution, the electric company Public Service Enterprise Group shut off electricity for roughly 400 homes.
This is a developing story. Check back for updates.