The daughter of a murdered sheriff's deputy is urging Virginia's governor to stop the execution of her father's killer, joining a coalition that also includes mental health advocates, experts from the United Nations and the European Union.
Lawyers for death-row inmate William Morva say his life should be spared because he was in the grips of a delusional disorder when he made a bloody escape from custody in 2006, killing a hospital security guard and a sheriff's deputy.
The deputy's daughter, Rachel Sutphin, didn't address the mental health debate that has sprung up around Morva's case, saying only that she is opposed to capital punishment.
"I am against the death penalty for religious and moral reasons," said Rachel Sutphin, whose father, Cpl. Eric Sutphin, was shot in the back of the head by Morva.
"I have fought and will continue to fight for clemency for all death row inmates until Virginia declares the death penalty unconstitutional."
She said she was speaking only on behalf of herself, not other family members. And her grandmother told the Roanoke Times that she believed the execution would bring "justice for my son."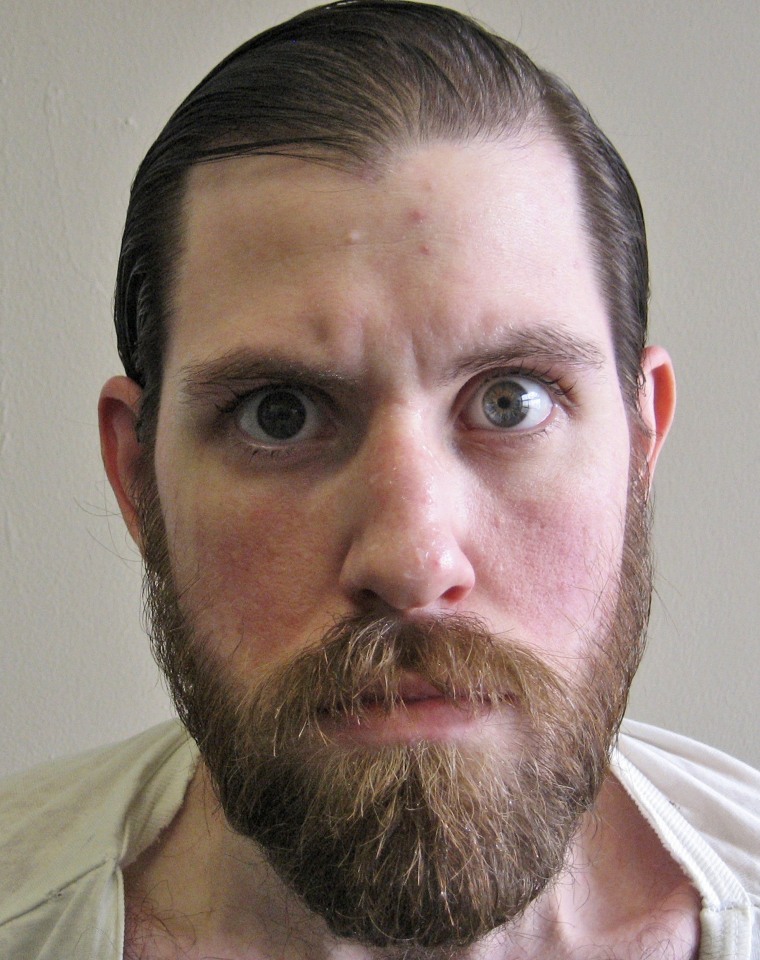 Morva, 32, is scheduled to be executed on Thursday night unless Gov. Terry McAuliffe commutes his sentence to life. The Democrat, who is personally opposed to capital punishment but has declined to stop two previous executions, has not commented.
Dawn Davison, Morva's lawyer, said that because the U.S. Supreme Court refused to hear her client's last-ditch appeal in February, only the governor now stands between him and a lethal injection.
It's not clear if Morva is aware of the remarkable effort to win him clemency, which includes a highly produced website with a documentary-style video chronicling his psychological decline and letters from international diplomats.
"He has not accepted a visit from me or spoken to me in many years," said Davison, a senior attorney at the Virginia Capital Representation Resource Center. "He believes I am part of the conspiracy trying to kill him."
The mentally ill are not exempt from the death penalty unless they are found to be so insane they can't comprehend the punishment, although a handful of states are weighing legislation to change that.
The jury that condemned Morva to die was told by experts that he had a personality disorder. His attorneys argue he actually suffered from a more serious delusional disorder — he was diagnosed during his appeals process — and that jurors might have sentenced him to life if they believed his illness made him kill.
An appeals court that rejected Morva's request for a stay of execution noted that a lower court found no evidence of a "true mental illness," but family and friends say the Blacksburg, Virginia, man was seriously ill.
They describe behavior like gorging on raw meat or subsisting on a diet of nuts, berries and pine cones and claiming he had been chosen to save indigenous people. Symptoms including paranoia and detachment from reality allegedly worsened after he was jailed for more than a year on attempted theft charges.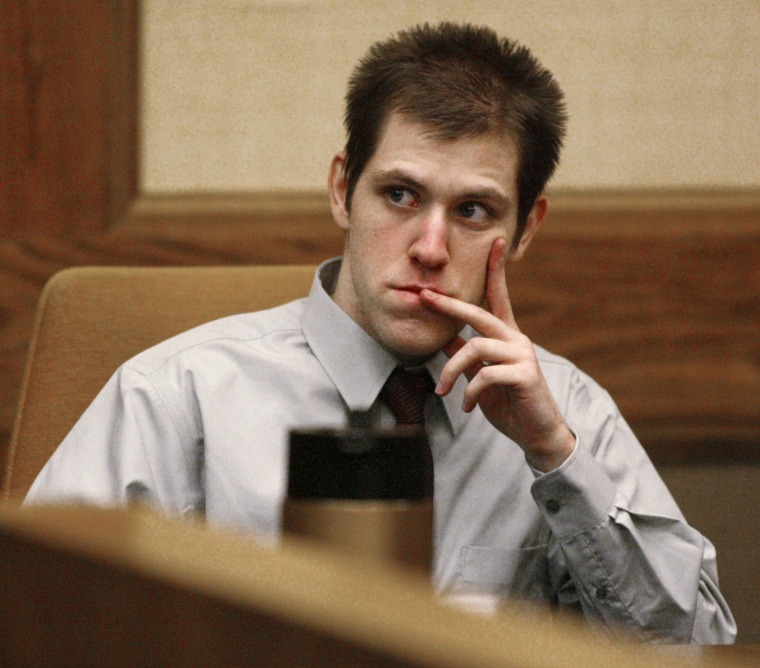 "Somebody wants me to die," he said in one of the recorded jailhouse calls to his mother before the killing, posted on the MercyforMorva.com website. "Somebody wants me in here purposefully."
As the appeals court noted, he also sent his mother a letter that contained a threat: "I will kick an unarmed guard in the neck and make him drop. Then I'll stomp him until he is as dead as I'll be."
In August 2006, Morva complained of an injury and was taken to the hospital. There, he used a toilet paper holder to batter and overpower an officer and steal his gun, which he turned on unarmed hospital guard Derrick McFarland.
After killing the father of two Morva escaped the hospital. Before he was captured he fatally shot Montgomery County Sheriff's Cpl. Eric Sutphin, an Army veteran, in the back of the head.
Following his conviction on capital murder charges and just before he was sentenced to death, Morva went on a courtroom rant in which he declared his "slave name" was Nemo and said he didn't expect mercy.
"There are others like me, and I hope you know that," he said. "And soon they're going to get together. They're going to sweep over your whole civilization, and they're going to wipe these smiles off your faces forever."
McFarland's widow, Cindy, erupted with grief and rage at his words. "You deserve to burn in hell!" she shouted at him.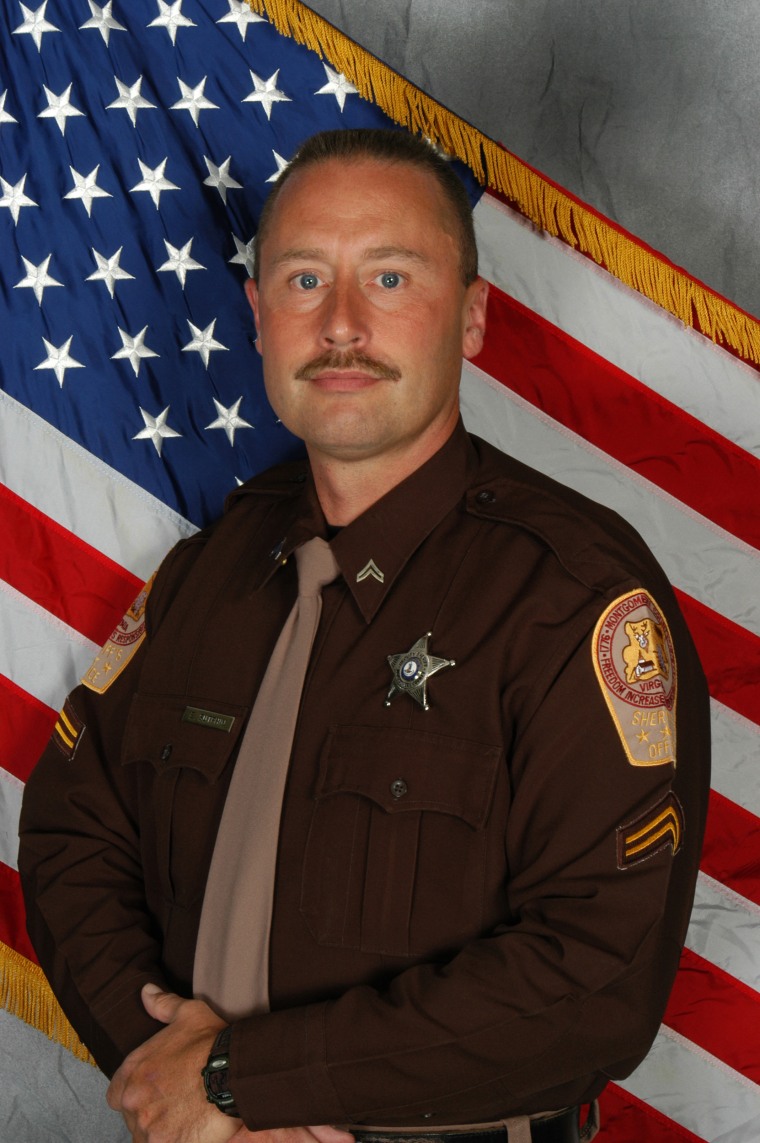 The McFarland family did not respond to requests for comment about the impending execution, but the prosecutor for the county, Mary Pettitt, urged McAuliffe not to intervene, saying it's "absurd" to believe that the experts who testified at trial misdiagnosed Morva and misled the jurors
"Two bedrocks of our judicial system are the right to have a jury decide a defendant's guilt or innocence and the right to have a fair trial. Mr. Morva has had both," she wrote to the governor.
"The fairness of his trial has been reviewed, and reviewed, and reviewed with all courts, both state and federal, finding no unfairness or basis to overturn the voice of that jury. So the issue before you is really whether or not you individually are going to override that jury's voice and undermine our judicial system."
Those urging clemency include a group of Virginia clergy, a dozen state lawmakers and the National Alliance on Mental Illness, the nation's largest grassroots mental health organization.
"While Morva's crimes were horrific, there is strong evidence that they were the product of his delusional symptoms and that without these symptoms, it is highly unlikely that he would have shot the officers," NAMI wrote.
Related: Texas Executes Triple Killer Who Claimed Mental Illness
Two experts from the United Nations' human rights section called on McAuliffe to halt the execution Wednesday. The case has also drawn interest in Europe because Morva has dual citizenship with Hungary.
A Hungarian envoy and representatives of the European Union met with state officials to discuss clemency about a month ago. EU Ambassador David O'Sullivan called it "an exceptional step that we have decided to take to underline the importance we give to the case of Mr. Morva."
While the EU is opposed to the death penalty in general, O'Sullivan said the mental-health issues in Morva's case gave it extra urgency.
One person who wouldn't necessarily agree is Morva himself. "He's unaware of his mental illness," his lawyer said.