/ Source: Associated Press
ANNAPOLIS, Md. — Maryland has become the first state to enact legislation to mitigate any federal cuts to Planned Parenthood.
The measure was enacted Thursday after Gov. Larry Hogan decided not to veto the bill. Like 14 other bills, it went into effect after a midnight deadline without the Republican governor's signature. The Democrat-led General Assembly passed the bill with enough votes to override a veto.
Supporters say it will help protect access to preventative care services for nearly 25,000 Planned Parenthood patients at nine health centers in the state, if the federal governments cuts funding. The measure, which takes effect July 1, would direct $2 million from Maryland's Medicaid budget and $700,000 for the state's general fund to family-planning services.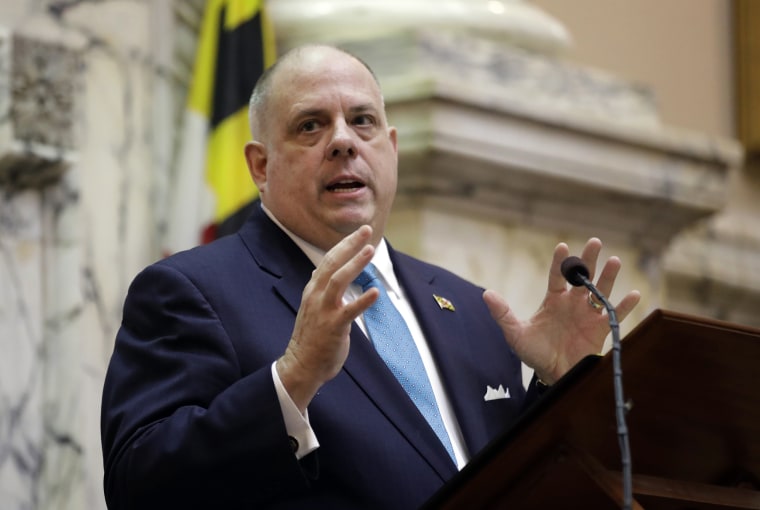 Karen Nelson, president of Planned Parenthood of Maryland, said the Maryland General Assembly "has done what is necessary to protect our patients who turn to Planned Parenthood for their health care."
"In today's political environment, Planned Parenthood is grateful for the support of our state legislature," Nelson said. "As Marylanders, we must remember that a state solution does not change the fact that politicians in Congress are trying to prohibit millions of people from accessing care at Planned Parenthood."
Despite the Republican failure last month to repeal Barack Obama's health care law, Democratic lawmakers in some states have pressed forward with efforts to protect access to birth control and preventative care in case of future federal cuts to Planned Parenthood.
In Nevada, state lawmakers and health advocates have promoted bills to allow women to access 12-month supplies of birth control and require all health insurers to cover contraceptives at no extra charge. Another Nevada proposal would provide alternative funding to help organizations like Planned Parenthood.
In Oregon, lawmakers have been considering a bill to require health insurers to cover a full range of services, drugs and products related to reproductive health, including contraceptives, with no co-pay or deductible.
Opponents to the legislation in Maryland expressed concern about whether the state would be subsidizing abortion. Planned Parenthood is the No. 1 abortion provider in the U.S. but also offers extensive birth control and health-screening services.
Supporters of the new Maryland law noted federal law prohibits using the money to pay for abortions. Supporters said the measure was about ensuring basic health care, including birth control and testing and treatment for sexually transmitted infections.