An Iraq War veteran who was killed in the Planned Parenthood shooting ran back inside the building after being shot to warn others to take cover, his brother told NBC News.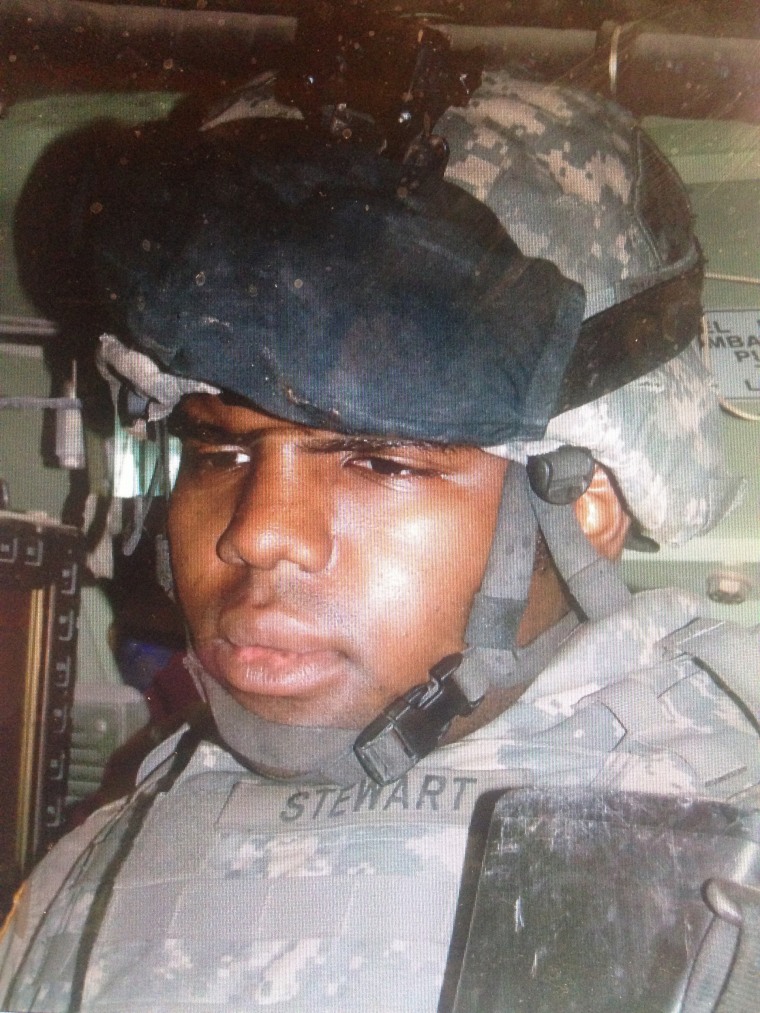 Ke'Arre Stewart — a 29-year-old father-of-two — was hit after stepping outside the Colorado Springs clinic because he did not have any cellphone service, according to brother Leyonte Chandler.
Chandler said it was his sibling's Army experience that prompted his final act of heroism.
"I believe that's his military instinct, you know: Leave no soldier behind, leave no civilian behind, just leave no one behind," an emotional Chandler said. "So he ran back inside, trying to help out others. I don't know where he was at, as far as how many more breaths he had, but he knew. And before his time ran out I guess that was his main priority ... to help and save other lives."
"I don't have any resentment or anything — I forgive him"
Stewart was one of three people fatally shot after Robert Lewis Dear allegedly opened fire at the clinic Friday. The 57-year-old was expected to appear in court Monday.
Chandler told NBC News that his brother's fiancée told him how his brother "went outside because he didn't have [cellphone] service in the building." Then, "maybe 10 seconds later, the shots started being fired and he was hit."
He added: "He tried to run back inside the building — well, he did — and tell the other people inside, you know, 'Take cover, get down.' People started taking cover, hiding in bathrooms and whatnot."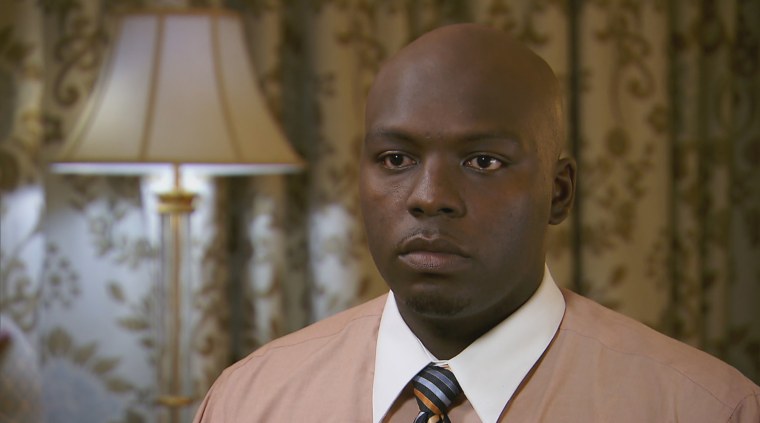 Asked if his brother was a hero, Chandler said: "Definitely, definitely."
Describing Stewart's actions, Chandler added: "People were terrified, people were crying and scared, seeing other people get shot … I believe my brother put his life on the line to prevent that. That's definitely heroic."
Chandler said his brother Stewart — who left behind two daughters aged 11 and 7 — was "a tremendous father, a wonderful father."
However, Chandler said he forgave the gunman who killed his brother.
"I don't have any resentment or anything — I forgive him," he said. "It's a hard pill to swallow because he took my only brother from me. That's the only brother that I had, that I grew up with. He took that away from me and it's hard but I forgive him. Jesus forgave me, so I have to forgive him."
Chandler added: "My anger is not toward him, toward the gunmen … my anger is toward the laws that allow things like this to happen: the gun laws. When you allow people to carry firearms at their own will it makes a breeding ground for destruction and tragedy."