/ Source: Associated Press
PLANO, Texas — At least eight people are dead, including the suspect, after a shooting at a home in Plano, Texas, authorities in North Texas said.
The shooting occurred around 8 p.m. Sunday at a cookout where people were preparing to watch the Dallas Cowboys' first game of the National Football League season, Plano Police Chief Gregory Rushin said Monday.
Plano, a city of nearly 300,000, is less than 20 miles northeast of Dallas.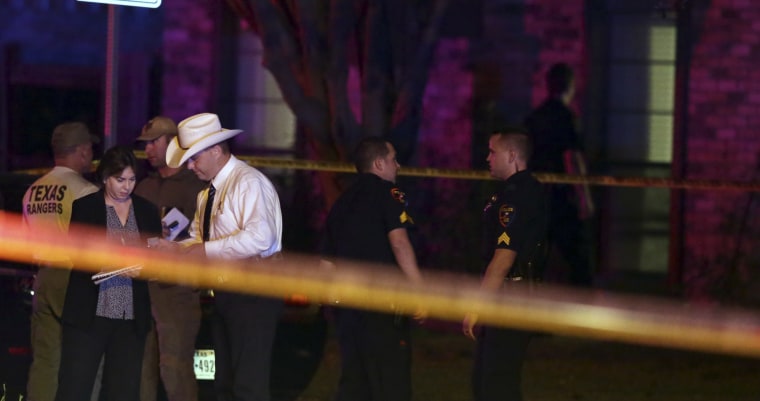 Plano police spokesman David Tilley said police initially responded to a report of shots fired. When the first officer arrived and went inside the home, the officer confronted the suspected shooter.
The officer opened fire, Tilley said, killing the suspect. Two others were injured in the shooting. Their conditions were not released.
The victims and suspect have not been identified. All of those killed and injured were believed to be adults.
Police also have not determined a motive for the shooting. Additional details were not immediately available.
Tilley said that a shooting of this magnitude was unusual for Plano, especially in such a quiet neighborhood. He could not say whether police had been called to the home before Sunday.
A police investigation is ongoing.