Playland, a collection of modest coasters, rides and attractions that evokes a simpler time and even holds a place in Hollywood history, is in trouble.
The 86-year-old Art Deco landmark north of New York City is the nation's largest government-run amusement park, and it's been a money loser for suburban Westchester County for years. It lost $4.3 million in 2013, attendance dropped from 1 million in 2005 to 390,000 last year, and a grand plan to revamp the park is more than a year behind schedule, caught up in politics and opposition from neighbors.
While no one is predicting that Playland will have to close anytime soon, Westchester County Executive Rob Astorino — now the GOP nominee for governor — has often said the status quo can't continue. And officials note that only about 30 percent of Playland's patrons are county residents.
"Amusement parks aren't an essential service of government," said Astorino spokesman Ned McCormack. "If we can't get it to a point where it's financially viable, a day could come where it just can no longer go forward."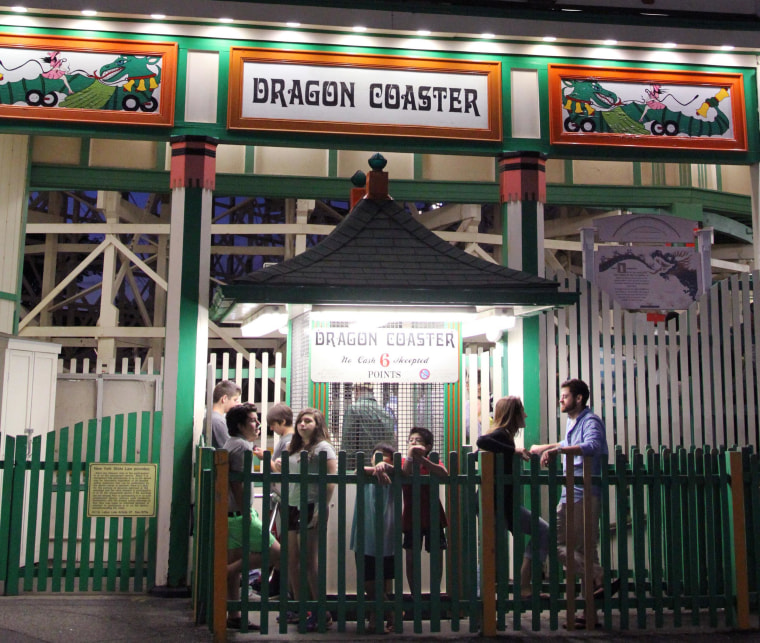 The county doesn't have the space, the money or the inclination to make the 280-acre Playland into a Six Flags-type thrill-seeker's dream. Its size, old-fashioned feel and lower prices make it more of a family outing, with a boardwalk, beach and picnic tables on Long Island Sound.
The park's style is evident at the end of the 1988 blockbuster comedy "Big," in the scene when Tom Hanks' character makes his wish to return to his life as a child.
Astorino, who has said he hopes to be "the man who saved Playland," asked in 2010 for proposals to reimagine the park. He announced in 2012 that he had chosen the nonprofit Sustainable Playland Inc. to turn the park into a year-round attraction as opposed to just a summertime draw.
The plan called for cutting back the area devoted to rides, while preserving such favorites as the wooden Dragon roller coaster and the old Derby Racer carousel. SPI would also add water park features to the beach and pool, create a Great Lawn overlooking the sound, and build a field house and athletic fields. The popular boardwalk — where the "Big" scene was filmed — would remain.
The sports facilities — heavily in demand in Westchester — were considered a key element for income and for expanding the park's appeal throughout the year.
Astorino said in 2012 that Westchester would get $4 million up front and would eventually receive at least $1.2 million a year. But Geoff Thompson, a spokesman for SPI, said the $4 million figure is no longer being talked about, partly because of the funds eaten up by various delays.
- Associated Press