Los Angeles police arrested a 25-year-old man in a suspected "swatting" hoax 911 call in Kansas that ended in the fatal police shooting of an unarmed man.
The LAPD took Tyler Barriss of Los Angeles into custody in that city on Friday afternoon, on a fugitive warrant stemming from the Thursday evening incident in Kansas, a spokesman for the Los Angeles Police Department said.
Police in Wichita fatally shot a man identified by family members as Andrew Finch, 28, after officers responded to a hoax 911 call, police in Kansas said.
Barriss allegedly made the false report after getting into some kind of dispute with another person in connection with online gaming, and Barriss allegedly gave authorities the address that he believed that person lived at, multiple law enforcement sources told NBC News.
But instead the address was for the home of Finch, who was not involved in the dispute, the sources said.
The caller claimed his father had been shot in the head, and that he was holding his mother and a sibling at gunpoint, according to police audio played at a press conference in Wichita Friday.
Officers surrounded the home bracing for a hostage situation. When the man identified as Finch went to the door police told him to put his hands up, and an officer fired after the man moved his hand toward the area of his waistband, Wichita Deputy Police Chief Troy Livingston said.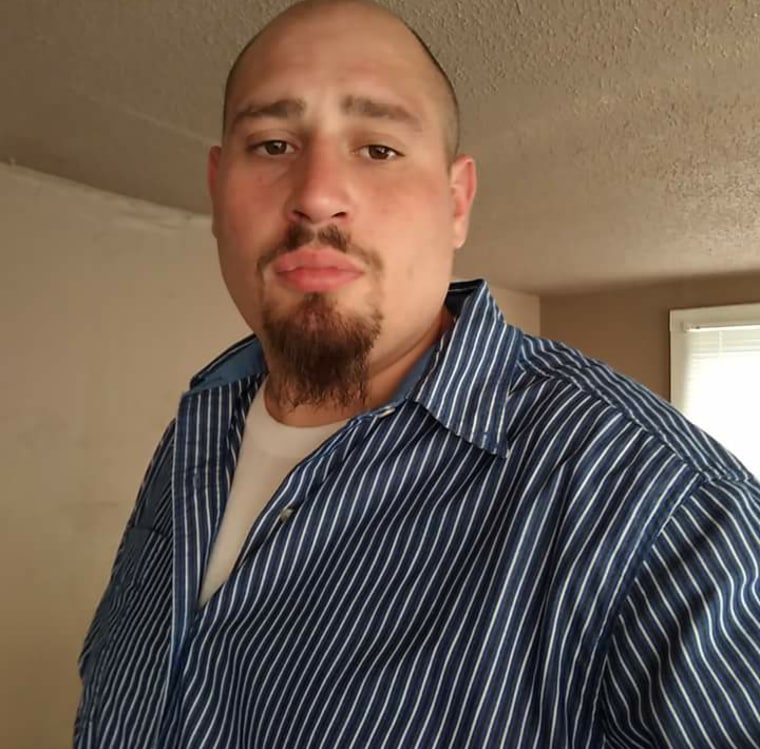 Finch was unarmed, he said. "Due to the actions of a prankster we have an innocent victim," Livingston said.
The officer who fired the single shot, a seven-year veteran of the department, is on paid leave pending an investigation.
"We believe this incident is a case of 'swatting,'" Livingston said. He said the shooting was "a tragic and senseless act" and that "the incident is a nightmare for everyone involved, including the family and our police department."
The Finch family on Friday allowed reporters inside their home. Lisa Finch told them her son was not a gamer.
"What gives the cops the right to open fire?" she asked. "That cop murdered my son over a false report in the first place."
Dexerto, an online news service focused on gaming, reported that the series of events began with an online argument over a $1 or $2 wager in a "Call of Duty" game on UMG Gaming, which operates online tournaments including one involving "Call of Duty."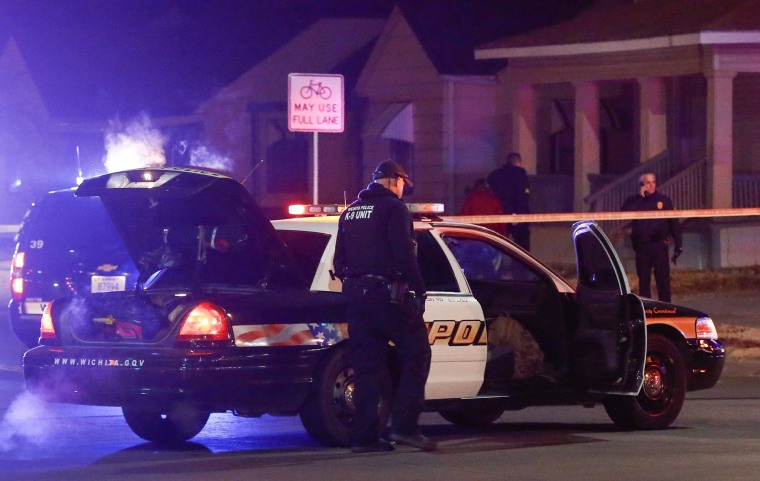 "We woke this morning to horrible news about an innocent man losing his life," Shannon Gerritzen, a UMG vice president, said in an email to The Associated Press. "Our hearts go out to his loved ones. We are doing everything we can to assist the authorities in this matter." She declined to disclose other details.
Barriss was taken into custody in South Los Angeles, and had been living at a transitional recovery center, sources said.
The FBI estimates that roughly 400 cases of swatting occur annually, with some using caller ID spoofing to disguise their number. An FBI supervisor in Kansas City, Missouri, which covers all of Kansas, said the agency joined in the investigation at the request of local police.
In 2012, LAPD Hollywood Division Detectives arrested a then-12-year-old boy in connection with so-called "swatting" calls that manipulated the 911 system to allege violent crimes in progress at the homes of celebrities such as Justin Bieber and Ashton Kutcher.