The latest expert to examine the death of 12-year-old Tamir Rice concluded that a Cleveland police officer acted reasonably when he fatally shot the boy last November.
A report released Thursday by Cuyahoga County Prosecutor Timothy J. McGinty found that Officer Timothy Loehmann's decision to use deadly force against Rice, who was holding a pellet gun, "was clearly objectively reasonable."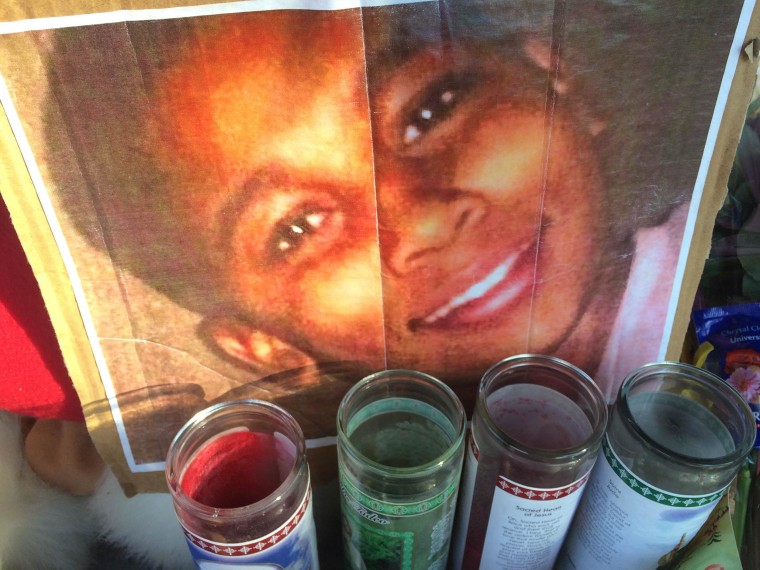 Rice was shot two seconds after Loehmann and a second officer arrived at a park where a 911 caller reported seeing a black man pointing a gun at people. The killing sparked protests around Cleveland and fueled outrage over the perception of widespread excessive use of force by police against African-Americans.
The report, authored by police consultant and trainer W. Ken Katsaris, was the third to be released by McGinty from a grand jury that is determining if Loehmann should face criminal charges. Two reports released last month — one from a retired FBI agent, the other from a Denver prosecutor — also found that the shooting was justified.
The expert opinion came on the same day that a group of Cleveland clergy denounced McGinty and called for an independent prosecutor. The rancor over McGinty's handling of the case intensified after an event last week where he appeared to say that "economic motives" were behind Rice's mother's call for a new prosecutor.
In a statement Thursday, McGinty clarified his remarks, saying that he was responding not to Rice's mother, Samaria, but to a civil attorney's "inflammatory attacks on the grand jury process. Any efforts to suggest otherwise are simply not true."
Lawyers representing Tamir's family reacted Thursday to the new report by expressing doubts over how the case has been handled.
"The only experts that matter in this case are the 12 citizens of Cuyahoga County who would have sat as jurors in a criminal trial had this case been fairly presented to a grand jury," the lawyers said in a statement Thursday. They called the newly-released document "yet another utterly biased and shamelessly misguided 'expert report.'"
In his statement, McGinty defended his treatment of the grand jury, saying he was using an "open" and "transparent" process, and that releasing the expert reports "allows the public to have knowledge of actual facts, rather than forming opinions based on rumor and innuendo. This is a far more thorough investigation than has ever been done in this county, and there has never before been such an open process."
McGinty also released new surveillance footage on Thursday that shows the shooting from a different angle than the widely viewed video released last year.