The 6-day-old Wisconsin baby snatched from his home early Thursday was found "in excellent health" Friday morning outside of a gas station in Iowa, police said.
A local police chief, hearing the baby's cries, discovered Kayden Powell swaddled in blankets inside of a tote bag around 10:15 a.m. CT (11:15 ET). Police said the baby was left outside of a gas station near Interstate 80 in West Branch, a more than two-hour drive southwest of his home in Beloit, a Wisconsin town on the Illinois border.
The massive search for the baby stretched through three states. Kayden was being medically evaluated Friday morning and was waiting to be reunited with his parents.
Police couldn't immediately say whether the baby was found in the same gas station where the newborn's aunt, Kristen Smith, had been picked up Thursday as a person of interest. Police wouldn't immediately say Friday if she is a suspect or is facing charges.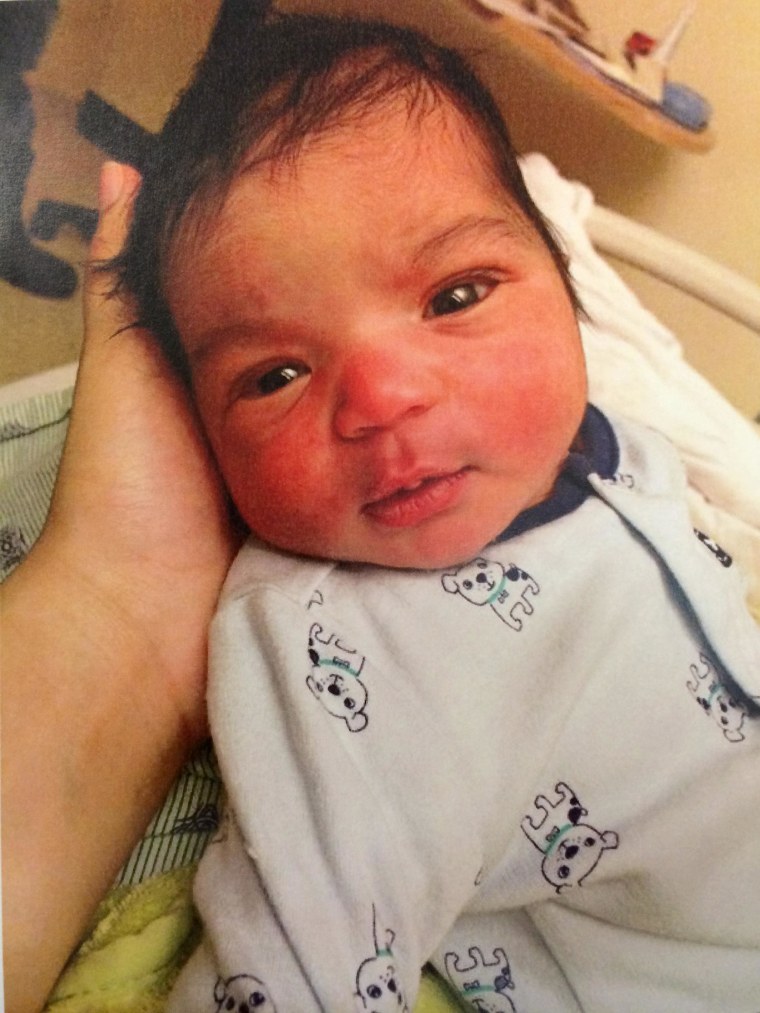 Kayden's mom, Brianna Marshall, 18, told police she awoke at 4:30 a.m. CT (5:30 a.m. ET) Thursday and saw that her son had vanished from his bassinette in their home. Also sleeping in the home was the infant's 23-year-old father, Bruce Powell.
Smith, of Colorado, was visiting the family, and had left the home about three hours before the newborn was reported missing.
Police reached Smith on her cellphone, and she was picked up at a West Branch, Iowa, gas station on Thursday and arrested on an unrelated warrant for a fraud charge. The baby, police said at the time, wasn't with her.
Beloit Police Chief Steve Kopp previously said the child's disappearance doesn't appear to be related to a custody dispute. He added that there were no signs of forced entry into the home.
"We're all very, very fortunate this baby was alive," G.B. Jones, assistant special agent in charge at the FBI in Milwaukee, told reporters Friday. He added that the investigation remains on-going.