One officer has died and another was critically injured when the police department helicopter they were in crashed into shallow water in Southern California's Newport Bay on Saturday night, police said.
Nicholas Vella, 44, a died of his injuries from the crash, Huntington Beach Police Chief Eric Parra said Saturday night.
The department and community "have lost an officer that was truly dedicated to his job," he said.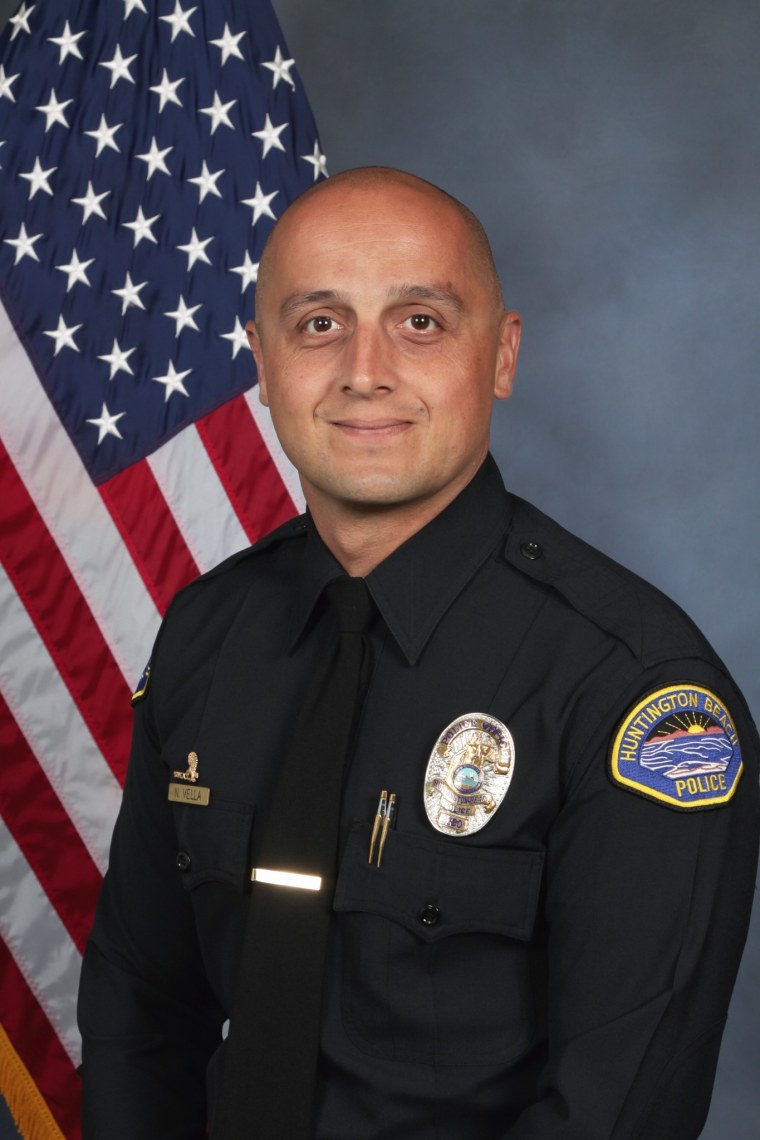 Vella, a 14-year veteran of the department, leaves behind a wife and daughter, police said.
The second officer, whose identity has not been released, was hospitalized in critical but stable condition, officials said.
The helicopter was responding to a report of a fight in Newport Beach when it crash-landed around 6:30 p.m, according to police.
The two pilots in the helicopter were extricated and taken to area trauma centers, the Newport Beach Fire Department said.
Police did not release additional information about how the crash occurred and said the National Transportation Safety Board will investigate.
"The helicopter crashed for reasons we're not certain of," Parra said.
In a tweet, electronic dance music DJ Justin Martin said he witnessed the crash from a nearby boat.
"It was directly above us spinning out of control.. crashed less than 150 feet from our boat... still shaken up from what we just saw..," he said in a tweet.
It was the second notable helicopter crash of the day. Three people were injured when a helicopter crashed into the Atlantic Ocean off Miami Beach early Saturday afternoon.
The South Florida crash was captured on video.