Police in Hermosa Beach, California, are investigating allegations by actor Sarah Scott that Marvel "Runaways" star Kip Pardue violated her while they were filming an independent TV pilot for "Mogulettes" in May.
Hermosa Beach police Sgt. Mick Gaglia confirmed the on-going investigation to NBC News. "An investigation began directly after the completion of the report for our District Bureau," he said, adding that the alleged sexual misconduct was reported to the Hermosa Beach Police Department on Aug. 26.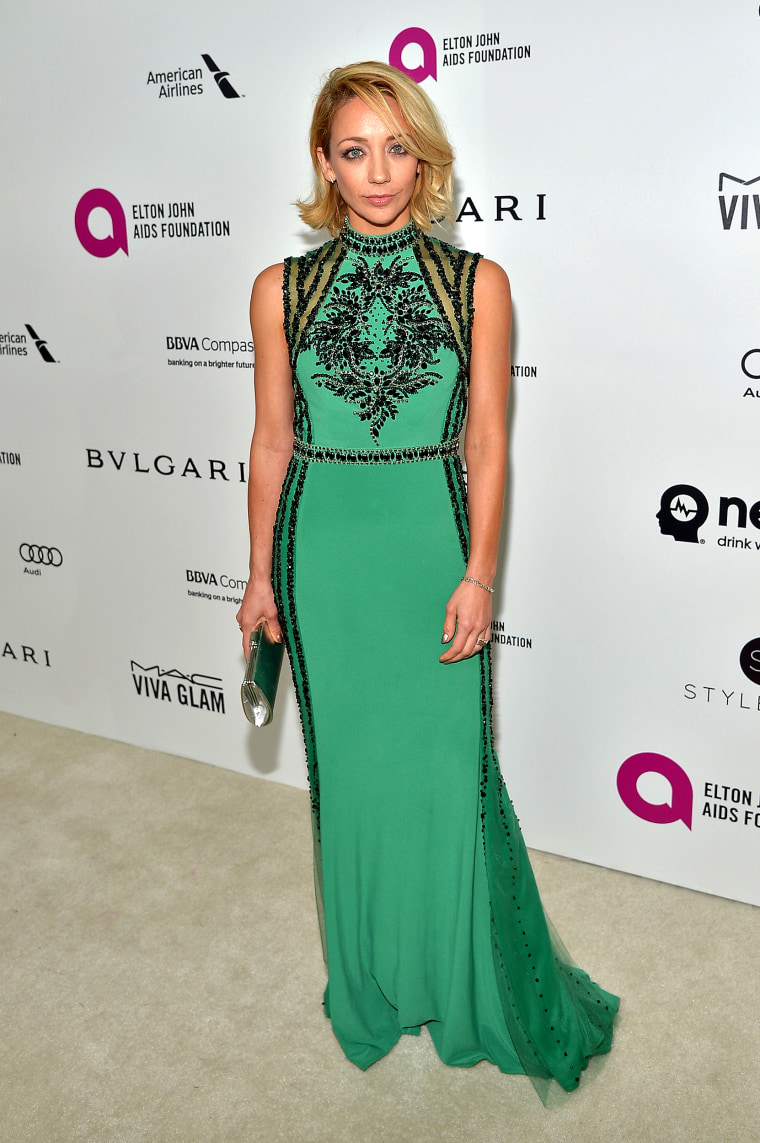 Scott has been a working actor for 14 years, making appearances in "True Blood," "CSI: NY" and "Masters of Sex." In her account of what happened, which was first reported by the LA Times on Sunday, she alleges that during a post-sex scene, Pardue took Scott's hand and placed it on his aroused genitalia. Scott also alleges that after the filming of the pilot was finished, Pardue called her to his dressing room and masturbated in front of her. She told the LA Times that she froze and asked him what he was doing.
Scott claims that Pardue then said, "This isn't a #MeToo thing. I'm not your employer. It's not like I can fire you."
She then ran out of the room, Scott told the LA Times. Pardue denied everything that happened after he moved her hand during the filming.
Scott claimed in the LA Times story that she ran into Pardue while leaving the set and asked him why he masturbated in front of her, to which Pardue allegedly replied that it was because she was "just so hot."
In a statement provided by Pardue's representative David Shane, the actor, 43, apologized for placing Scott's hand on his aroused penis.
"I clearly misread the situation during a sex scene on set and have apologized to Sarah," he said in the statement. "I never intended to offend her in any way and deeply regret my actions and have learned from my behavior."
Although Pardue, who's had roles in "Remember the Titans" and "Mad Men," apologized for the hand-placing, he denied everything that Scott claimed happened afterward. According to Jonathan Steinsapir, Pardue's attorney, Pardue "would welcome a [Screen Actors Guild] hearing or any other fair process to resolve this matter."
Scott said in the LA Times article that she exhausted all other options before filing the police report. According to the LA Times, she said she spoke with the show's producers, the Screen Actors Guild and the Time's Up Legal Defense Fund. Even after filing the police report, Scott found herself frustrated with what she called "slow movement."
Despite the five months of slow progress, Scott's representative, David Young, told NBC News it was "very brave of her to come forward. I admire her."
Last week, HBO announced that any program that would involve intimacy would be staffed by an intimacy coordinator in an effort to make intimate scenes safer for all. Scott told the LA Times that she believes someone hired for that position would have been able to prevent the alleged sexual misconduct.
Hulu and Marvel could not be reached for comment.