Multiple children were discovered bound, shackled and malnourished inside a California home after a teenage girl managed to escape the home and tell police that her 12 brothers and sisters were being held by her parents, authorities said Monday.
David Allen Turpin, 57, and Louise Ann Turpin, 49, were being held on $9 million bail each on Monday after the dozen people were allegedly found to be held captive inside their Perris home. They were arrested and booked on charges of torture and child endangerment.
Authorities responded to a 911 call early Sunday from a teenage girl who broke free and used a cellphone she found inside the home, according to a statement from the Riverside County Sheriff's Department. The 17-year-old told police that she and her 12 brothers and sisters were being held by her parents — and that some of her siblings were chained, according to investigators.
Investigators said that when they met with the teenager, they initially thought she was 10-years-old because she was "slightly emaciated." After a brief interview, officers said, they contacted her parents at their home in Perris.
When officers arrived, they discovered 12 people ages 2 to 29 being held captive in "dark and foul-smelling surroundings." Some of the children were bound, shackled or padlocked to beds, investigators said.
"Deputies located what they believed to be 12 children inside the house, but were shocked to discover that 7 of them were actually adults, ranging in age from 18 to 29," the sheriff's department said.
The girl who escaped is believed to have been a 13th victim.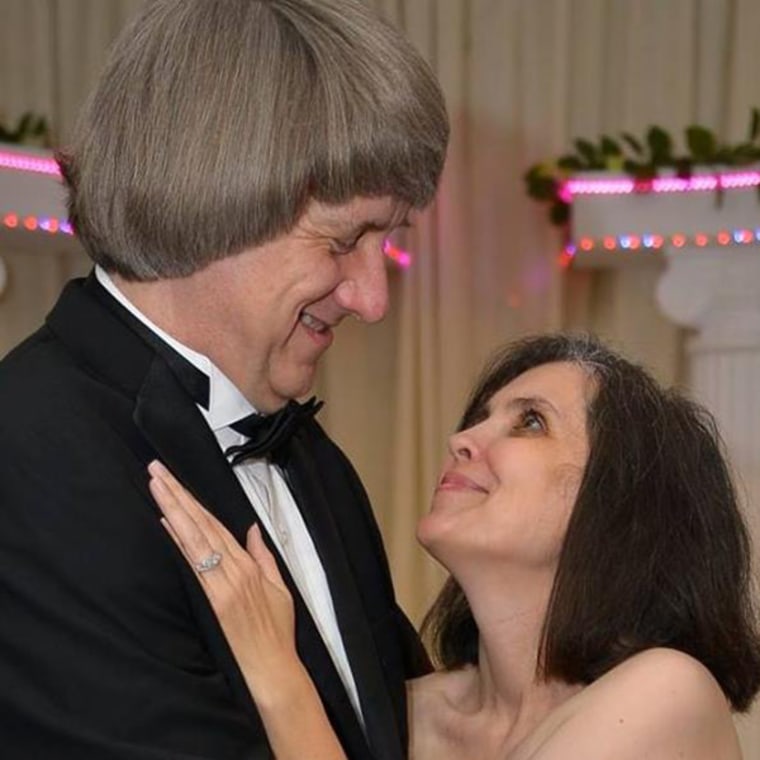 Investigators said that after interviewing one of the victims, they contacted her parents, who were "unable to immediately provide a logical reason why their children were restrained in that manner."
They were being held at Robert Presley Detention Center.
California records list David Turpin as the principal of the private Sandcastle Day School at the same address in Perris. Neither Turpin appears to have a criminal record.
Neighbors told NBC Los Angeles that they knew the family had many children but that they weren't sure how many because "the kids didn't come out very often."
Many of the victims seemed to be malnourished and that officers provided them with food and drinks "after they claimed to be starving," police said. All 13 people were admitted to nearby hospitals for treatment.