They're not the usual suspects in the movement to end mass incarceration — but 130 police chiefs, sheriffs and prosecutors have launched a new coalition with the goal of reducing the number of people in America's prisons.
"We can do it and protect public safety at the same time," Ronal Serpas, former superintendent of the New Orleans Police Department, said at a Wednesday press conference.
The group includes some of the nation's highest-profile lawmen — LAPD Chief Charlie Beck, NYPD Commissioner William Bratton and Chicago Police Superintendent Garry McCarthy — and has the backing of groups as varied as the NAACP and the conservative Koch Industries.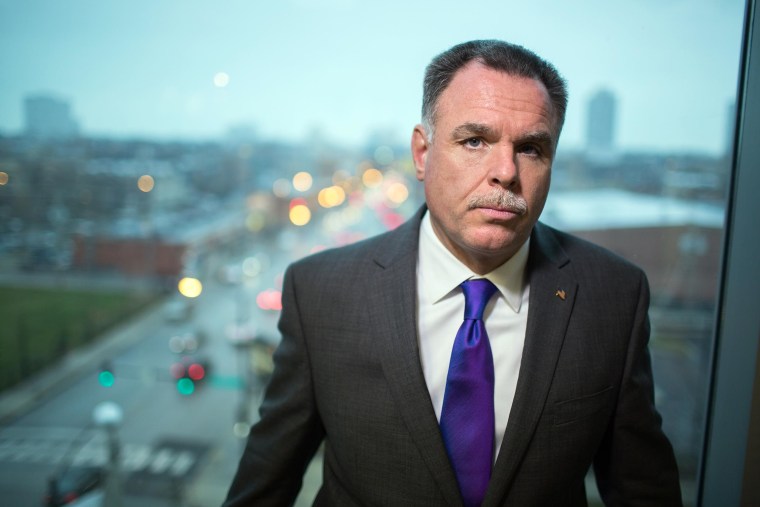 It also has the ear of the White House. On Thursday, President Barack Obama will meet with some members of the new organization, Law Enforcement Leaders to Reduce Crime and Incarceration, described in its own press release as "a surprising new voice" on the issue of mass incarceration.
In a mission statement posted on its website ahead of a noon news conference, the group said that stopping crime and keeping people out of jail are not mutually exclusive.
"We believe the country can reduce incarceration while keeping down crime," the group said. "We believe unnecessary incarceration does not work to reduce crime, wastes taxpayer dollars, damages families, and divides communities."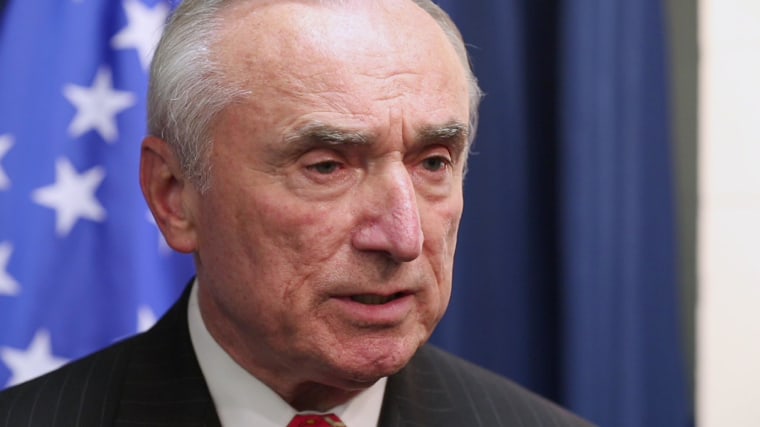 In particular, the organization said, locking up too many people for drug and nonviolent offenses can "kick-start a cycle of incarceration that turns first-time offenders into repeat offenders" and sap resources better used to go after violent criminals.
Existing laws give police and prosecutors little choice but to funnel low-level offenders into the prison system, the group said, so it plans to push for legislative changes across the country, which had 2.2 million people in prisons and jails, and almost 5 million people on probation and parole at last count.
"What we have to do — and this may be a little bit radical — is really start thinking about what constitutes a crime," McCarthy said.
The group identified several areas for reform and offered success stories:
More mental health and drug treatment. They note that half of the country's inmates have a diagnosed mental illness and even more are substance abusers and addicts. A program to divert the mentally ill to crisis centers instead of lockup in Miami let the county close one of its jails.
Reclassifying crimes. They question why shoplifting or writing a bad check is a felony in many states, and said that Georgia's move to raise the dollar-value for a theft to be considered a felony is expected to save $264 million by 2017.
Changing mandatory minimums for drug and non-violent crimes. They note that several states that have reduced sentences have seen crime fall, not increase. When Kentucky decided that mandatory minimums would apply to drug dealing within 1,000 feet of a school — instead of the previous 1,000 yards — the prison population dropped by 1,400 people in a year and the crime rate did not go up.
While bipartisan support for criminal justice reform has been building in recent years, the involvement of some of the most recognizable crime-busters in the country could nudge reluctant lawmakers who fear being seen as soft on crime.
Beck said a shift in how law enforcement approaches its job is needed, too. In his career, he said, he's been through the "war on drugs" and the "war on gangs."
"Police departments cannot be at war with communities they serve," he said.