A Tennessee police officer lost his life Thursday while trying to save a woman who had threatened to end hers.
Metro Nashville Police Officer Eric Mumaw apparently drowned after he fell into the Cumberland River around 4:30 a.m., police spokesman Don Aaron said at a news conference.
The police department later released a tweet confirming Mumaw's death.
"Our worst fears were realized today when Officer Mumaw was recovered deceased from the Cumberland River after having given his life to save a woman in distress," Nashville Mayor Megan Barry said in a statement. "Officer Mumaw dedicated his life to the safety and protection of us all, and today he gave his life to that calling."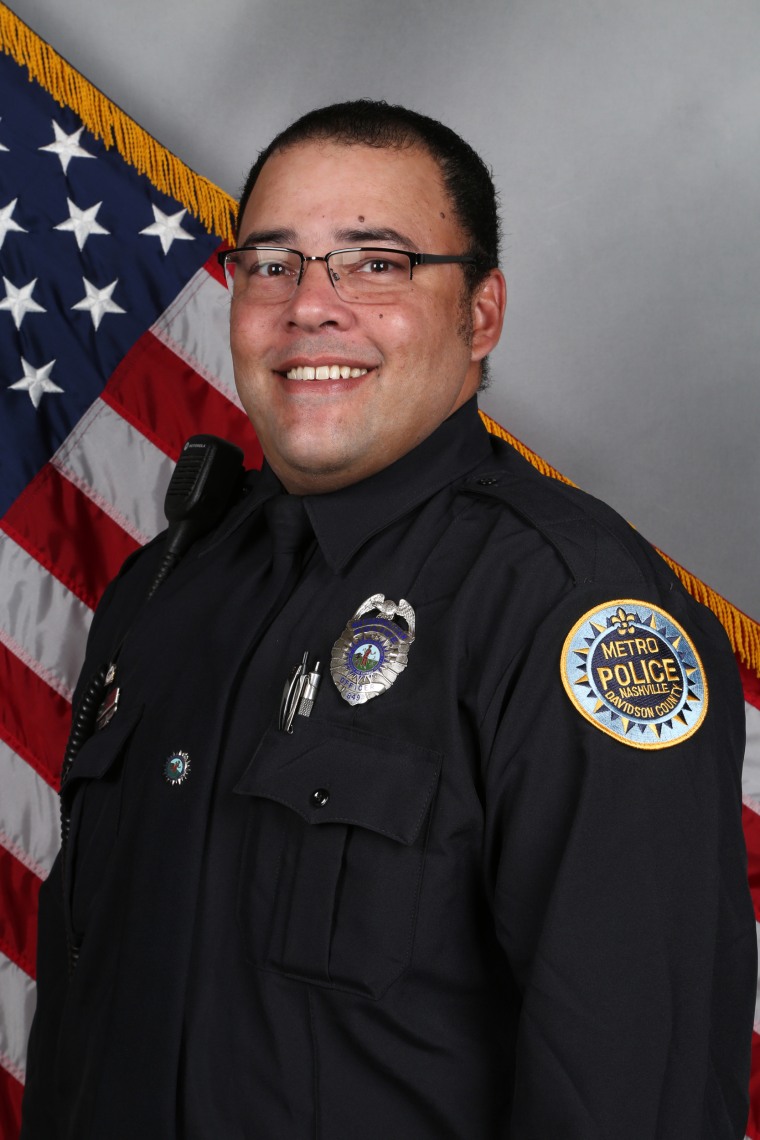 "Officer Mumaw loved this city and very much enjoyed working the overnight shift at the Madison Precinct," police Chief Steve Anderson added. "Our department and Nashville have suffered the great loss of a true public servant."
An 18-year veteran of the force, Mumaw and two other officers were responding to a call from the woman's relatives who said she was thinking about committing suicide by driving her car into the river, police said.
The 40-year-old woman was in her vehicle at the bottom of a boat ramp when officers arrived.
Mumaw and Officer Trent Craig were on the driver's side trying to convince her to climb out of the car while Officer Nick Diamond was on the passenger side, police said.
At some point Mumaw tried to open the door and the woman allegedly "put the car into gear and it headed into the river," police said in a statement. "Officer Mumaw and Diamond went with the car and lost their balance when they stepped off the submerged end of the boat ramp."
Pulled deeper into the river by the car, Diamond reached for Mumaw and was able to grab his hand. But only for a moment.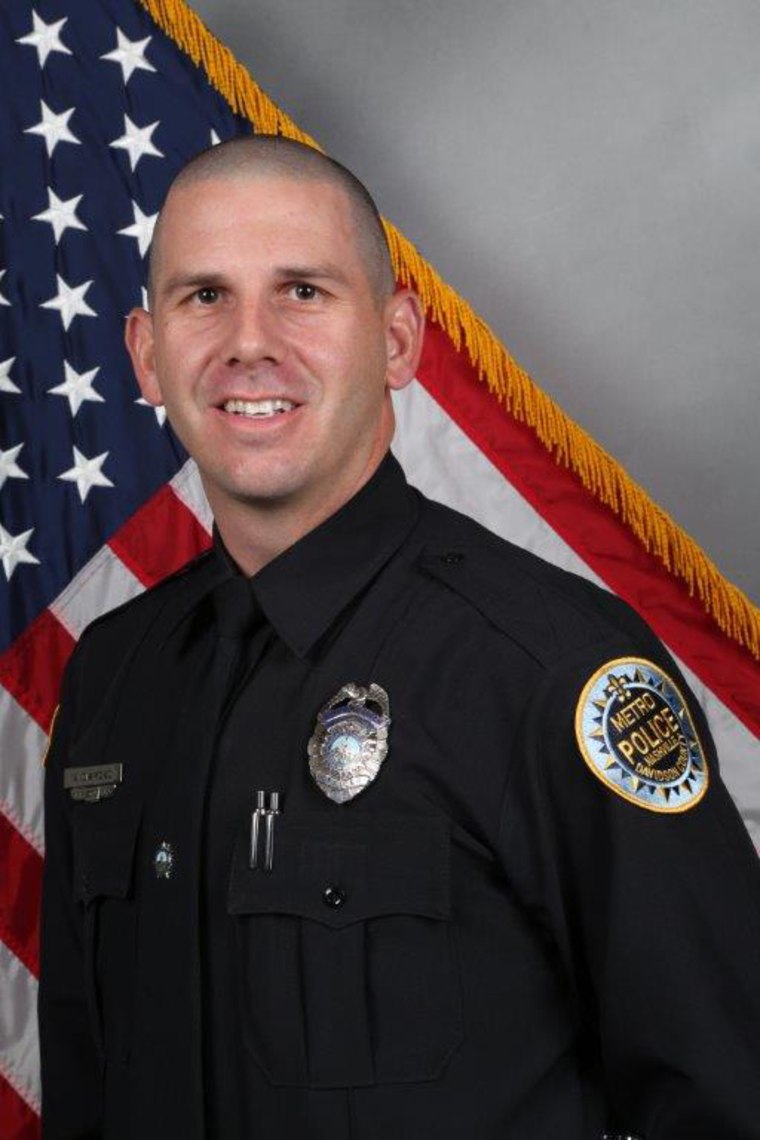 "Officer Diamond lost a slight grip that he had on Officer Mumaw," the statement read. "Officer Craig ran along the riverbank for a short distance, saw the top of Officer Mumaw's head, and jumped into the water, which came up to his neck. The water temperature and conditions were too much to overcome, and Officer Craig was forced to get out of the water."
Mumaw went missing in the 15-feet-deep water and was not found until 9:15 a.m. by a fire department diver. He was less than 100 yards from the boat ramp.
The woman who launched the tragic chain of events managed to make it back to shore and was found on the riverbank, police said. She was taken to TriStar Skyline Medical Center and later detained by police.
"She showed clear signs of intoxication," the statement read.
She has not been charged with a crime.