A police officer was killed early Sunday in the Salt Lake City suburb of West Valley City, Utah, and three suspects were in custody, authorities said.
The killing of Cody Brotherson, 25, marked the first on-duty death in the 36-year history of the West Valley City police, the department said in a statement.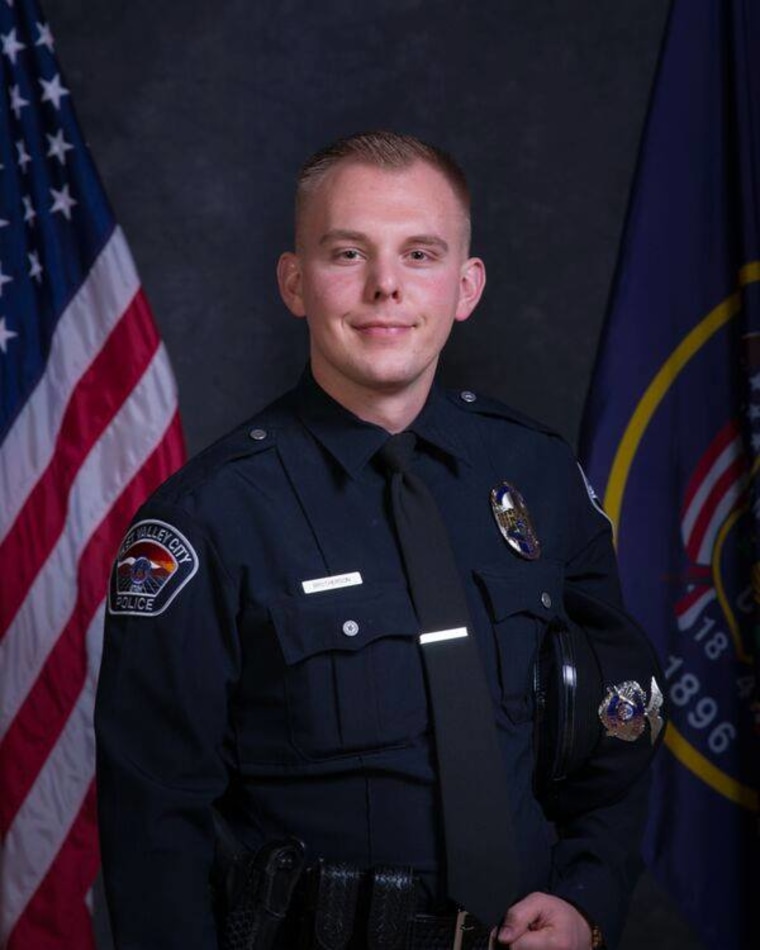 The statement said Brotherson was killed while responding to a report of a stolen car. After an officer saw three people steal a vehicle from an apartment complex, a brief pursuit followed, and other police responded to the scene, the statement said.
As Brotherson was deploying a spike strip, he was hit by a fleeing vehicle, the statement said. Brotherson died at the scene, NBC station KSL of Salt Lake City reported.
The three suspects, who were not identified, were being questioned, the statement said.
Brotherson, who joined the department in 2013, grew up in West Valley City and is survived by his parents, two brothers and his fiancée, the statement said.
In a Facebook post, the department described him "as a fine officer who showed passion and integrity in his work and was well liked and respected by all who knew him. His death is a great loss to our department and our entire community."