One person was killed and another was wounded in a shooting near Texas Southern University on Friday, police said.
The shooting occurred around 11:30 a.m. CT near the university's student housing complex. Two people had been detained for questioning, police said.
A third suspect was being sought, police said. A motive in the deadly shooting was unclear.
Police were investigating whether the shooting was linked to another that occurred in the same vicinity around midnight Thursday.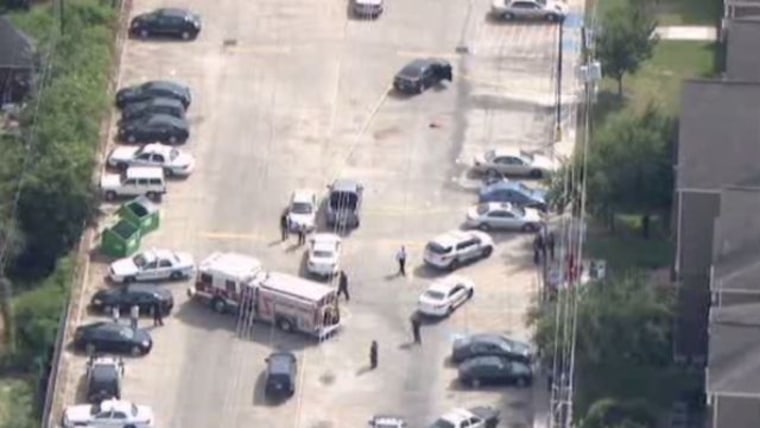 University President John Rudley said the deceased student was a freshman at the school. Police tentatively identified the slain student as a an 18-year-old man.
The other victim was hospitalized in a stable condition. That person's name also haven't been released.
Friday's shooting was the TSU's third this week. On Tuesday, a man was shot in the abdomen on a roadway that leads through the university. He was hospitalized in serious but stable condition.
Campus police said they would increase their presence on campus after the spate of shootings.
The university was placed on lockdown and classes were cancelled for the day. Classes would resume Monday, the university said. The lockdown was lifted Friday afternoon.
Texas Southern University has about 10,000 students.