A woman has died and her 5-year-old son is in critical condition after falling 90 feet into a gorge at Niagara Falls this week. Police say the plunge is not believed to be an accident.
New York State Park Police received multiple calls about a woman and a child falling into the gorge in the area of the Cave of the Winds complex, Capt. Chris Rola said during a news conference Monday. 
Park police and the Niagara Falls Fire Department traversed more than 300 feet of "dangerous icy terrain" to reach the pair in the gorge and provide lifesaving measures.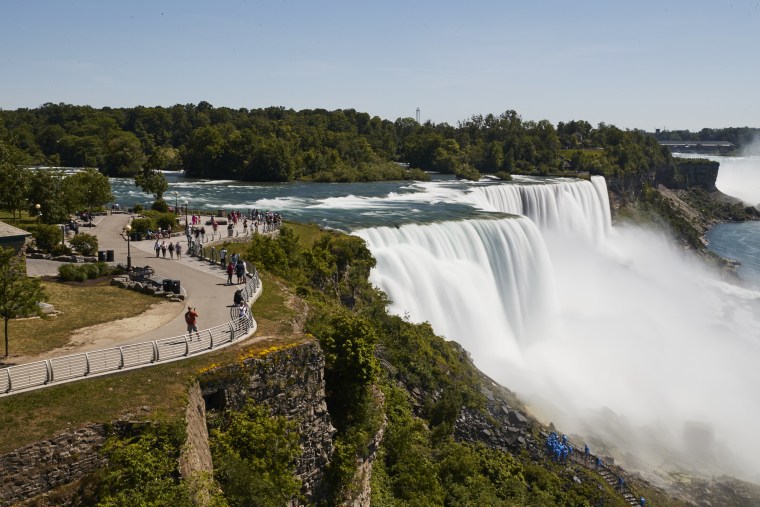 Rescuers said the child was stable enough to be carried to a waiting ambulance and transported to John R. Oishei Children's Hospital in Buffalo.
New York State Park Police said in an update Tuesday that the child had undergone surgery and was in critical condition. 
"Unfortunately, the female did not make it," Rola said. "She was recovered by the New York State Police aviation unit and is being taken by the Niagara County Coroner."
When asked if she fell or jumped, he said "the investigation is still ongoing at this time but we don't believe it was an accident." Neither the woman nor the boy have been identified.
Rola said that the woman was with her husband and he, along with other bystanders, were being interviewed. 
Niagara County Crisis Services is assisting the family.