A vandal who slashed a multi-million dollar painting hanging in a high-end Colorado art display may have made a series of suspicious phone calls to the gallery prior to his brush with the law.
Police continue to search for the man who entered Opera Gallery in Aspen, Colorado, on Tuesday afternoon and used a sharp object to lacerate an untitled Christopher Wool painting valued at $3 million. Video shows the man fleeing the scene after being spotted by an employee.
The gallery's director, Gregory Lahmi, told NBC News he received three suspicious phone calls from a blocked number in the past few weeks asking if they had artwork by Wool. He said a man rang the gallery last week asking if the Wool painting was still on display, but the caller did not identify himself.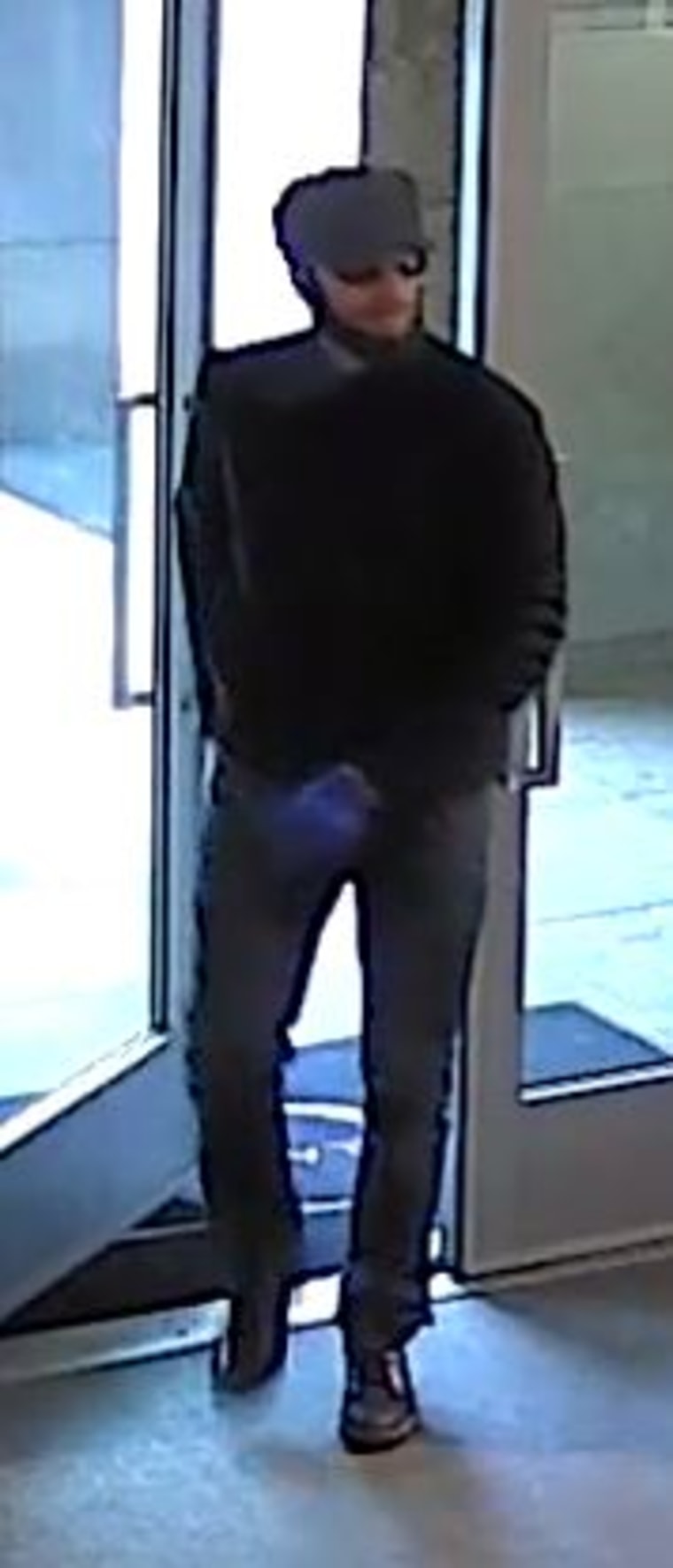 "It's a shame. You should respect the work of any artist," Lahmi said. "For me, I'm shocked. It proves no respect. I have no idea why you would destroy any piece of art."
Lahmi's assistant is seen in the video getting up from her desk 20 feet away and walking toward the man, who wore a glove on his left hand, a hat and sunglasses. The employee immediately called Lahmi after the incident.
Most puzzling for Lahmi is why the Wool painting was targeted. The 62-year-old American artist, who is a "contemporary abstract master" in the new expressionist movement, is not considered a controversial figure, he said. The painting, which was being sold on consignment, still hangs in the gallery.
"[Wool's paintings] are special works collected by most important collectors in the world," Lahmi said.
Aspen Police Department Assistant Chief Bill Linn told NBC News the man could potentially face a second-degree felony due to the high value of the art.
After scouring surveillance tape from nearby stores to track the vandal's movements, police are now looking for witnesses or security footage in residential areas outside of the downtown.
"It's a perplexing crime," Linn said. "We don't have a motive at the moment, but I look forward to having that conversation with the man."