Karen Beth Kamsch disappeared almost 40 years ago, but it took decades for a serious search for the 14-year-old girl to begin.
And now, Anne Arundel police are renewing their efforts to find any information about the high schooler and what might have happened to her back in 1976.
Friday, police released a age-progression photo showing what Karen may look like now. It's part of an investigation that they launched in 2007, after Karen's brother contacted them to find out what had happened to the case.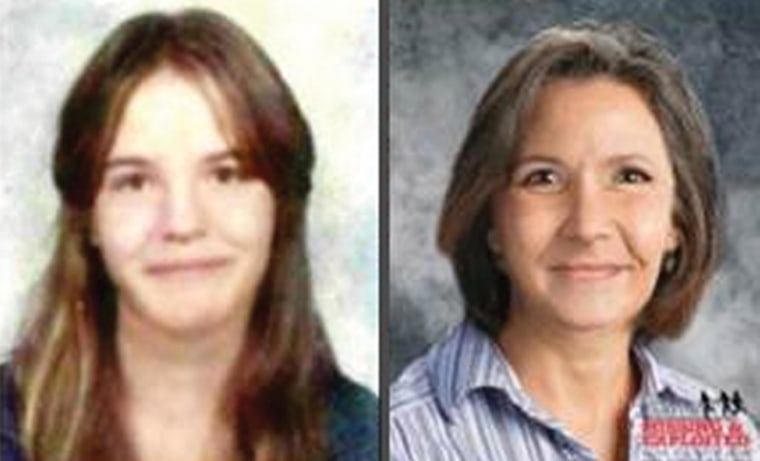 When police checked, they found no evidence that anyone had filed a missing persons report for Karen back in 1976.
"I just really wanted to know what happened to my sister," Kamsch was quoted in 2007 in the Washington Post, speaking at a news conference while standing near an enlarged school photo of his sister.
Karen was last seen Oct. 1, 1976 at her grandmother's home at 51 Wishing Rock Road in Pasadena, Maryland. Police say Karen moved in with her grandmother, Olga Kamsch, following problems in her own home.
School officials called Olga Kamsch in winter 1976 to report that Karen had been absent from school. When Olga went home, she discovered that Karen wasn't there. All her belongings, including a winter coat, were still in her room.
Olga Kamsch, who has since died, and Karen's father, George Norman Kamsch, allegedly called police to report the teen missing, but police could not find any record of it.
Following interviews with Karen's family, friends and classmates, police say they believe that Karen's disappearance was suspicious in nature. They fear she may have been the victim of a homicide.
In 2007, police searched the Pasadena home, including a deep, capped-off well on the property, led there by cadaver dogs. The well was partly filled with water, and police said it was unlikely that any remains would have been intact after 30 years. A police spokesman did say searchers found "certain things" that surprised them, but did not elaborate.
Police also said they had identified a person of interest in the case who was a "close associate or family member" of Karen's.
But no arrest was made and the case has been quiet since.
According to her birth certificate, Karen was born Jan. 19, 1962 in Baltimore. She attended Brooklyn Park Senior School in June 1976.
Anyone with information regarding the disappearance of Karen Beth Kamsch should call police at 410-222-3415.