Police were seeking the people who detonated or threw explosive devices at three closed business locations, including a Nike store and a bank, in Washington, D.C., early Sunday.
Police said no injuries were reported, though unspecified damage was reported at each location: a Truist Bank ATM, targeted at 4:30 a.m.; a Nike store, targeted at 4:36 a.m.; and a Safeway grocery store, targeted at 4:45 a.m.
In the first two instances, police said in a statement, a device was placed outside and then detonated. A Molotov cocktail was thrown at the Safeway, the police department said.
The devices in the first two incidents were not described in detail.
All the attacks were in Northeast Washington. There was no clear motive. Police described "suspects" in singular and plural form, though they didn't say how many people might be involved.
"It appears the suspect targeted commercial establishments and it does not appear the suspect was targeting any members of the public," police said in their statement.
In at least one of the three incidents, security video captured a vehicle that police associated with an attacker. It was described as a champagne-colored or gold Acura TL, with a screen capture showing it as a four-door. Its license plate number is from nearby Maryland: 17971CK.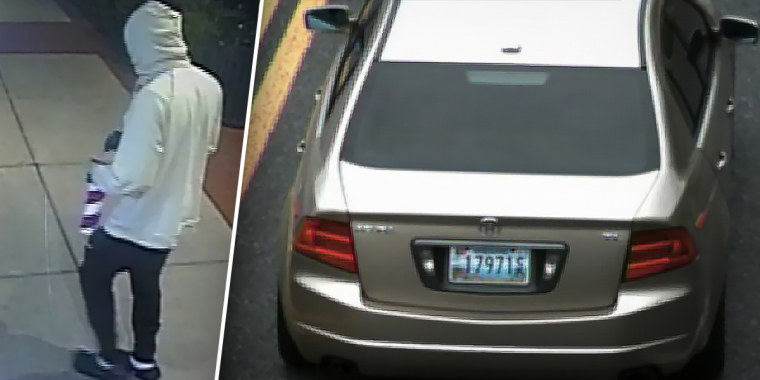 The Bureau of Alcohol, Tobacco, Firearms and Explosives and the Metropolitan Police Department were offering $20,000 in reward money for information leading to an arrest and a conviction. 
Anyone with information on the suspects or the vehicle was asked to call authorities.
CORRECTION (July 3, 11:45 a.m. ET): A previous version of this article misstated the location of the attacks. They happened in Northeast Washington, not Northwest.