Law enforcement: It's a tough job but somebody's got to do it. But what happens when no one wants to be that somebody?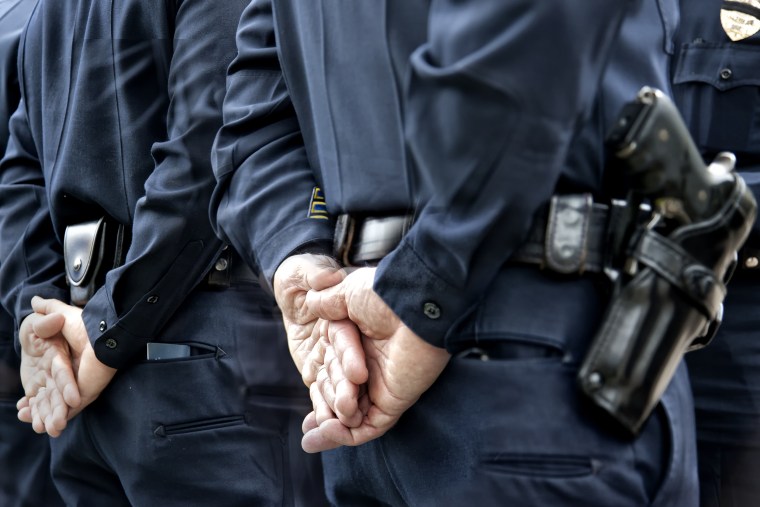 Numerous police departments around the country are desperately losing manpower with decreasing numbers of officers and recruits. Law enforcement is becoming less of a desirable career choice due to diminishing pay, high risk, and of course a recent bad rap — a trend that could put public safety at risk, say policing experts.
The current shortage afflicts police forces from large metropolitan hubs to rural towns.
"Departments are struggling to find not only interested, but interested and qualified, candidates to join the force," said Jim Burch, vice president of the Police Foundation. "With everything happening around policing from salary to criticism, the question many people are asking is 'is it worth it?'"
Police Departments Compete With Better Paying, More Flexible Jobs
The economy has seen an uptick in recent years with 2.24 million new jobs added in 2016 and an unemployment rate below 5 percent — and years of continued economic expansion.
Good news for many — just not police departments.
Related: Pres. Trump Signs Three Executive Orders On Crime, Policing
"Every time the economy gets better, the police have a problem recruiting," said Nelson Lim, executive director of the Fels Institute of Government at the University of Pennsylvania. "It's like clockwork."
A blossoming job market means more career choices, said Darrel Stephens, executive director of the Major Cities Chiefs Association. Police departments can't always keep up with perks other professions in the private sector may offer, he said. "Salary and benefits have declined in many departments," he said.
The Bureau of Labor Statistics puts the growth rate for "Police and Detectives" as "slower than average" at 4 percent with the average growth rate at 7 percent for other professions. The bottom tenth-percentile for an officer's salary is $33,430, according to 2015 federal data.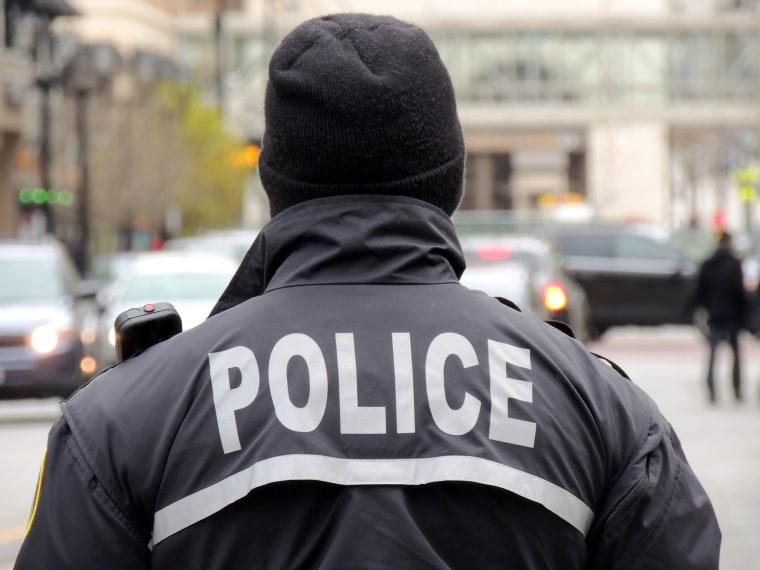 "It's not an 8-5 job with weekends off," Stephens said. "The lifestyle is difficult for a lot of people."
The younger generation is looking for "work-life balance and flexibility, but officers work nights, they work holidays," he said.
Data on the extent of the shortage is limited to individual departments. There is no national, centralized data on police recruits or department numbers, said Lim. "The only way to find out is when individual departments release information. Otherwise nobody collects this information," he added.
The Roswell Police Department in New Mexico has been dealing with staff shortages for the last five years, said spokesman Todd Wildermuth. Roswell's police force, with a starting salary of $44,553, is currently down 20 percent from the allocated headcount, he said. The police force has been below its maximum headcount for years now, Mayor Dennis Kintigh said.
Related: AG Jeff Sessions Lays Out Priorities to Optimistic Police Groups
The Roswell Police Department, located 100 miles from the Texas border, competes with oil and gas jobs that might be more lucrative, he said.
Applying to be an officer requires several layers of "certifications, testing, and training," he said. Dissuading factors for some, he said.
Risks Have Changed
The job is also more vulnerable, said Donald DeLucca, president of the International Association of Chiefs of Police. "Last year some horrific things happened to police officers," he said.
He's referring to law enforcement fatalities, which were at their highest in five years in 2016, with 135 officers killed in the line of duty, according to the National Law Enforcement Officers Memorial Fund (NLEOMF).
Twenty-one were the result of ambush-style attacks, the highest in more than two decades, according to NLEOMF.
Related: Sharp Rise in Ambush Killings Leaves Police Officers, Families on Edge
"Forty-two percent of officers reported that 'they nearly always or often have serious concerns about their safety,'" regardless of what level of danger an officer has come across in their career, according to the Pew Research Center.
Officers are frequently asked to defuse all kinds of dangerous situations, many that fall out of their jurisdiction, said DeLucca. "We're asked to do so much," he said. Not only "are we policing but we also act as de facto social services in many situations," he said.
Negative Narrative around Policing
Adding to the difficulties of recruiting officers are the numerous high-profile incidences — such as in Ferguson, Missouri, Chicago, and Baltimore — where police use of force touched off massive community unrest.
Confidence in police was at a 22-year low in 2015 — inching only minimally higher last year, according to a Gallup poll.
"If so many agencies are struggling with staffing, the issue goes beyond compensation and benefits," Burch said. "It is a difficult time to be a police officer with the increased amount of criticism and negativity surrounding the profession," he said.
"It's a thankless job, and it's become more so recently," said Roseville, Michigan, Police Chief James Berlin. He's been aggressively recruiting for a short-staffed force for the last two years. "You'll be criticized and degraded, and many people think 'who wants to do that?'" Berlin said.
While there is no definitive correlation to attitudes towards policing and the numbers, Michigan law enforcement has lost more than 300 officers from the job since 2012, according to the Michigan Commission on Law Enforcement Standards.
Related: AG Sessions Says DOJ to 'Pull Back' on Police Department Civil Rights Suits
But those isolated acts make it more important to take your time in finding the right person, he said. "Maybe the officers in those situations shouldn't have been hired to begin with," Berlin said.
"Policing now calls for the best," said DeLucca. "We've got to get it right more than ever."
"Let's get the most qualified people hired … that will naturally reduce these types of incidents," said Edward Medrano, incoming president of the California Police Chiefs Association. It's not always that there aren't enough applicants, it's getting harder to find the right applicants, he said.
What Does this Mean for Public Safety?
There is no "quantifiable relationship between number of police officers and crime," said Arthur Lurigio, a criminology professor at Loyola University in Chicago "Nonetheless, if the number of experienced police officers and detectives decreases and are replaced by less-seasoned personnel, that could lead to less effective policing and therefore more disorder and crime," he said.
For a city a of little over a million, San Jose, California has a police force of only 800 officers, said Officer Albert Morales, a San Jose Police Department spokesman. "The force has not been able to keep up with the growth in population," he said. In fact, the city was down almost 50 officers since the same time last year, he said.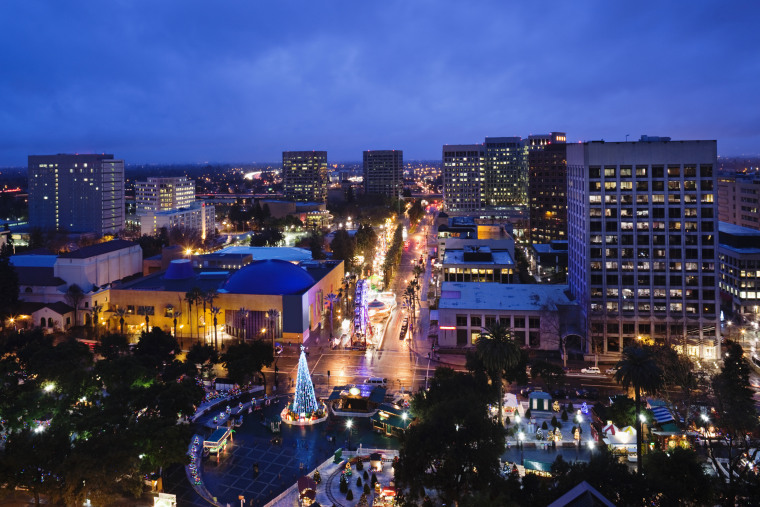 While the city has not hit any crime-infested breaking point, the pattern is certainly a common one in both small and big departments alike, he said.
Related: Video Shows Officer's Split-Second Decision Not to Shoot
The first sign that something is wrong is when "response times start getting longer and longer," Burch said. And when that reaches a dire level, public safety could be at risk, he said.
"If the situation becomes that extreme, police leadership will say it's no longer safe for officers to go into a situation because they don't have any backup," he said.
While Burch says this hasn't happened yet, the public should recognize that this is an important job that needs to be properly manned.
For many officers it goes beyond numbers or risk, Morales said. "Becoming an officer is more than a job, it's a calling," he said.