Police in South Carolina on Wednesday released video of a girl exiting a school bus, the last known footage of the 6-year-old before she went missing.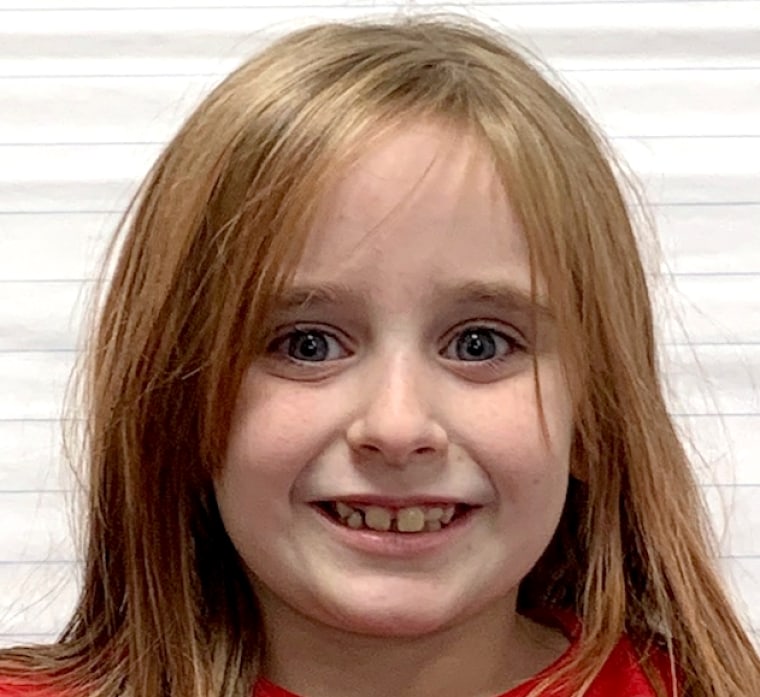 Faye Swetlik got off that bus in Cayce, just outside of the capital city of Columbia, at about 3:45 p.m. on Monday. She was last seen playing in her yard before she was reported missing to police at about 5 p.m.
"We understand her disappearance is distressing to many members of the community," Cayce police Sgt. Evan Antley told reporters.
Antley thanked neighbors in the Churchill Heights neighborhood of the Columbia surburb for offering up doorbell video footage that detectives are examining in hopes of spotting the little girl.
"We are trying to bring Faye home," Antley said. "We're asking people that live in that neighborhood, that do business in that neighborhood, we want to know what they know."
She was last seen wearing a shirt with the word "PEACE" on it. The girl is 3-foot-10, 65 pounds, has a speech impediment and is lactose intolerant.