The brothers of jailed polygamist sect leader Warren Jeffs went before federal judges Wednesday to answer charges of food stamp fraud and money laundering.
Lyle Jeffs pleaded not guilty in Salt Lake City and will remain in the custody of U.S. Marshals until a March 7 detention hearing, The Salt Lake City Tribune reported.
Seth Jeffs was awaiting arraignment in South Dakota, where he runs a branch of the Fundamentalist Church of Jesus Christ of Latter-Day Saints.
The Jeffs brothers were arrested Tuesday with nine other member of FLDS — a radical offshoot of mainstream Mormonism whose roughly 10,000 followers believe polygamy is ordained by God. They disdain the U.S. government.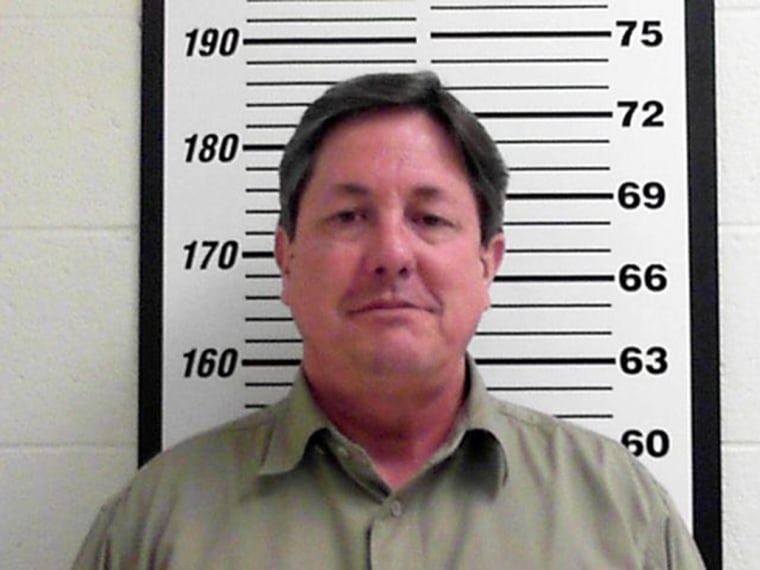 "This indictment is not about religion, this indictment is about fraud," U.S. Attorney for Utah John Huber said Tuesday. "This indictment charges a sophisticated group of individuals operating in the Hildale-Colorado City community who conspired to defraud a program intended to help low-income individuals and families purchase food."
While the FLDS regularly rails at Washington, various experts say church members are not opposed to taking handouts from the federal government and even have a name for the practice — "bleeding the beast."
The Jeffs brothers found themselves in the crosshairs after the feds noticed that the volume of food stamp purchases at two convenience stores their church runs on the Arizona-Utah border rivaled "much larger stores" like Wal-Mart and Costco, according to a federal indictment obtained by NBC News.
But the purchasers got nothing for scanning their food stamp debit cards at the stores, and the church leaders allegedly diverted thousands of dollars to front companies to purchase things like a John Deere tractor, the papers state.
Prosecutors say that between 2011 and 2013, the FLDS leaders held meetings where they ordered church members to shop at Meadowayne Dairy Store and Vermillion Cliffs Produce, and gave "instruction on how to avoid suspicion and detection by the government."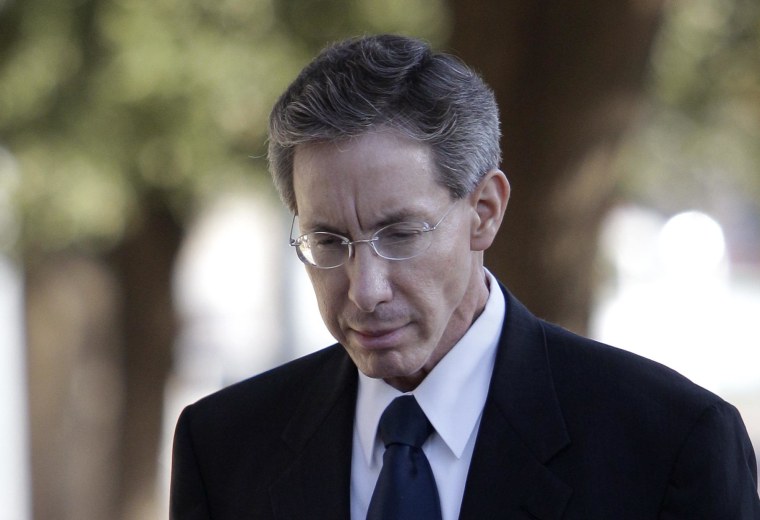 The federal investigation ended Tuesday when the 11 suspects were rounded-up in three different states.
Lyle Jeffs runs the secretive sect's branch in Hildale, Utah. But investigators say he and Seth Jeffs both still answer to their brother Warren, a self-described "prophet" who is serving a life sentence in Texas for raping little girls he took as child brides on his ranch.
Warren Jeffs, however, was not charged with this conspiracy and was already behind bars in 2011 when Lyle Jeffs took the reins, the feds said.
Still, the latest arrests could be a crippling blow to the FLDS.
The church-controlled border towns of Hildale, Utah, and Colorado City, Arizona, have already been hit with civil rights charges for allegedly discriminating against people who don't belong to FLDS by denying them housing, police protection, and water services.
Federal labor lawyers are also investigating charges that FLDS leaders made the children of church members toil long hours and for little pay on a Utah pecan farm.