One of two Fiat 500L cars used by Pope Francis during his September trip to Philadelphia has been sold at auction for $82,000.
Michael and Kate Chapman, owners of Chapman Auto Group, secured the winning bid Friday night at a black-tie event kicking off the weekend's Philadelphia Auto Show.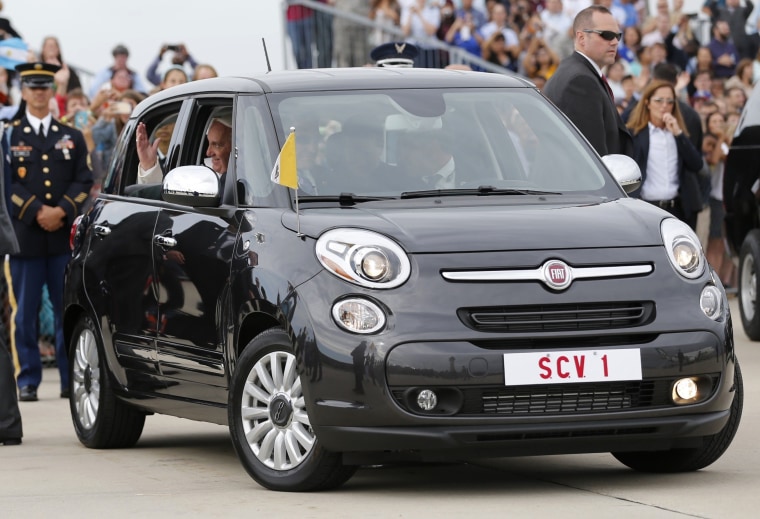 An Archdiocese of Philadelphia spokesman said in a release that more than 19 people from across the country were bidding on the car. The auction lasted just 11 minutes.
The other Fiat will be displayed during the show and might be auctioned off later.
The Archdiocese says all auction proceeds will benefit charities and the archdiocese's special education schools.
Max Spann Real Estate & Auction Company conducted the auction.