Call it Larry Flynt vs. Donald Trump.
The porn tycoon and publisher of "Hustler" magazine on Sunday offered a $10 million bounty for dirt on the president — so long as it leads to his "impeachment and removal from office."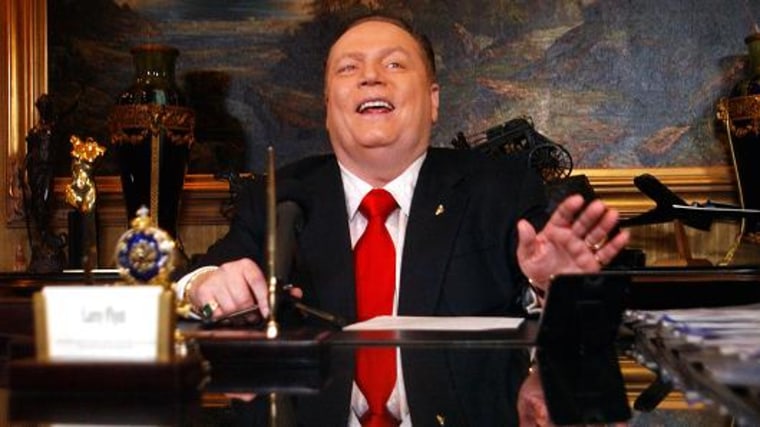 "So I decided to do this," the subject of the 1996 film "The People vs. Larry Flynt" wrote in a brief post on Twitter. "Let's see what happens."
The bounty was also published in a full-page ad in the Washington Post, the Associated Press reported, and represents a 10-fold increase from a reward Flynt offered last October, after "Access Hollywood" footage was published that featured Trump bragging about groping women.
Then, Flynt said he was after "verifiable video footage or audio recordings for use prior to the November 8 election clearly showing Donald Trump engaging in illegal activity or acting in a sexually demeaning or derogatory manner."
"I have always celebrated women," Flynt said in a statement at the time. "Women in all shapes and sizes. To treat a woman like Mr. Trump himself has is both disappointing and unbelievable, especially coming from someone who wants to be our President."