The driver of a Porsche lost control of the vehicle in New Jersey early Sunday, causing it to launch into the second story of a building, killing two people, according to officials.
Toms River police said they received a call at about 6:30 a.m. that a car had crashed into a building, which houses several businesses, including a real estate company and a counseling service, officials said.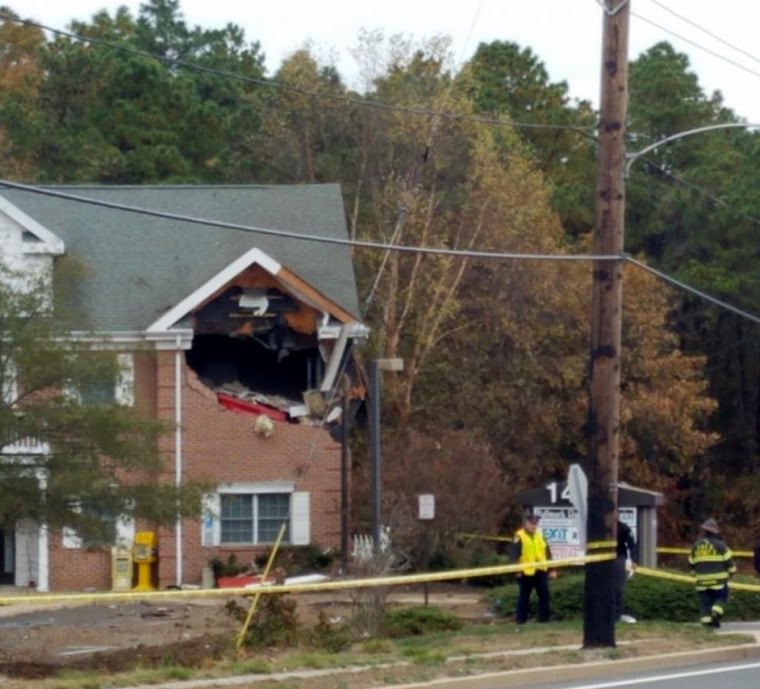 The Porsche was traveling northbound at a high rate of speed when the driver lost control and hit a median, causing the car to go airborne, police spokeswoman Jillian Messina said in an email to NBC News.
The occupants of the Porsche hadn't been identified, according to Messina, but the two people who died are believed to have been the only occupants.
The building, which is across the street from an elementary school, was unoccupied, according to NBC New York.
Images showed a gaping hole inside the red brick building, with the red Porsche still inside the building.