In mid-April, 11-year-old Molly Neuner's middle school teacher in Maine asked to measure the width of the straps on her tank top. Then, in front of the entire class, the teacher deemed the top to be in violation of the school's dress code, Molly recalled.
Two days later, on April 12, Molly wore a spaghetti-strap top with another tank top underneath to King Middle School in Portland, Maine. On her arm, she wrote #IAmNotADistraction. Her intent was to protest what she felt to be the school's problematic and sexist dress code system.
"Her teacher called her friend and her up in front of the whole class and asked her to measure her tank top and her friend to measure her shorts," Christina Neuner, Molly's mother, told NBC News. "Molly's tank top didn't fit the 2 finger wide rule and her friend's shorts was above the shorts code because she's very tall and has long legs. They were warned about facing detention if it was repeated."
Neuner said Molly had been wearing a purple racer-back sports top and that the teacher sought her out during lunch on the same day and criticized her for not covering it up with a sweatshirt. She said Molly had a jacket and offered to wear the jacket over the top but the teacher rejected her offer and warned her about detention again.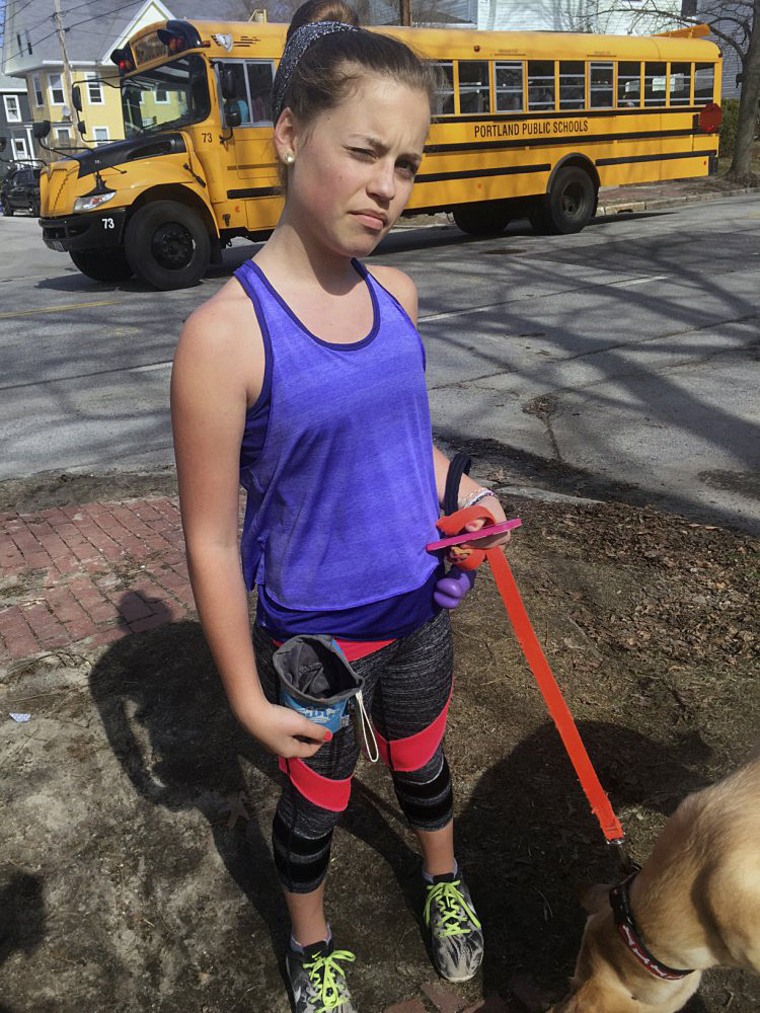 Neuner told NBC News that she was upset by the teacher's actions and reached out to the principal and vice principal. She said she was told that, while other parents had experienced similar issues, the dress code was recently changed to teach children to be respectful of each other's bodies.
"Prior to this incident, the school had a community meeting on April 7, 2017, to discuss the dress code and Molly told me that they focused largely on the girl's dress code," Neuner said. "They wanted to make sure girls didn't wear clothes that would be distracting for the boys. That was their concern."
The King Middle School dress code prohibits girls from wearing bandannas, hats, sport sweatbands, pajama pants, short or tight-fitting skirts or shorts (no shorter than finger-tip length), thin-strapped tops such as halter tops or tube tops. It also forbids boys from wearing tank tops.
"I was like, 'Are you kidding me? Is this 2017? 'The whole rape culture ... this telling 11-year-olds to keep themselves covered or their bodies would be sexualized ... it's crazy," said Neuner. "It should be up to the boys to control themselves, not the girls by getting punished for tank tops."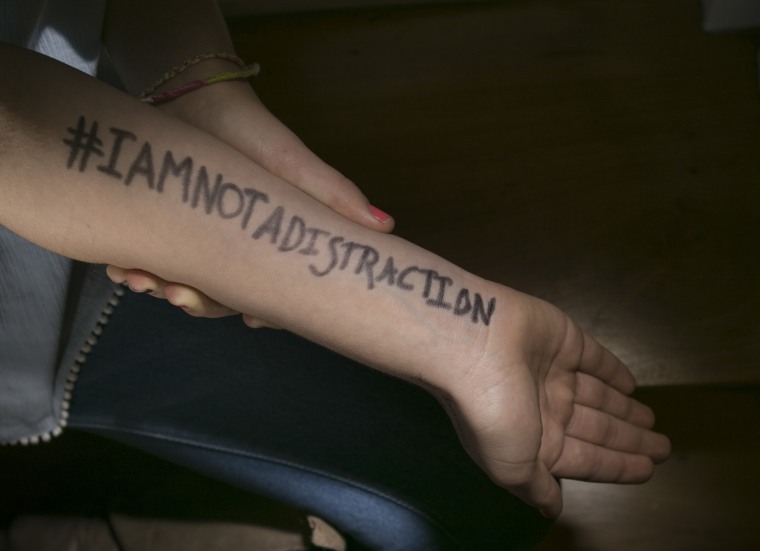 Mother and daughter researched dress codes across the nation extensively to see if similar issues had come up previously and came across the hashtag #IAmNotADistraction on Instagram. Molly asked her mother to write it on her arm in permanent marker.
Molly also encouraged her friends to dress the same way she did — in spaghetti-strap tops — and went to school with a few permanent markers. She copied the hashtag on nearly 20 other girls in hopes of making statement.
The following day, the school said it would review the dress code at the end of the school year and consider students' perspectives.
"We plan to take this feedback and use it as an opportunity to have some students' and parents' input," said Caitlin LeClair, the school principal.
However, students will be expected to uphold the current dress codes until June 2017. The school has asked Molly to be a part of the review panel for the dress code.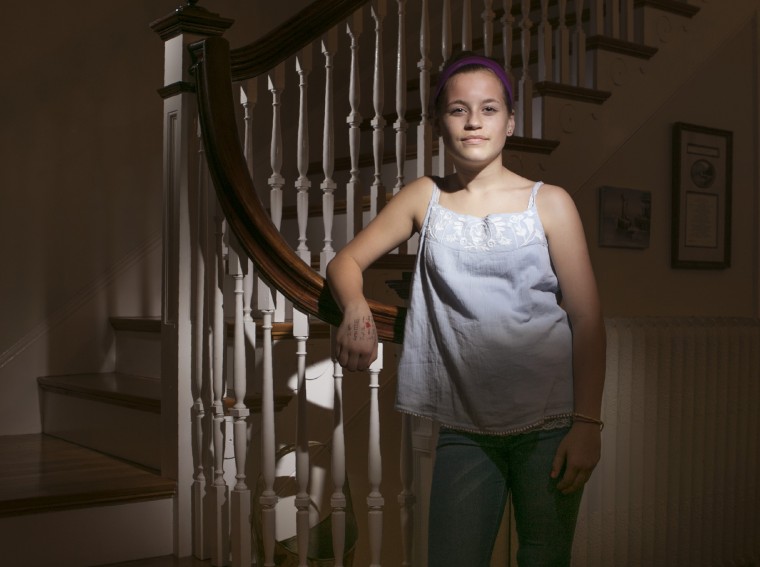 Portland District Superintendent Xavier Botana told Molly's parents that he intends to look into the district-wide policy prohibiting certain types of clothes that cause "material and substantial disruption."
"I don't believe we should be dictating fashion or measuring the length of shorts if it's not a material and substantial distraction," he said Wednesday, the Portland Press Herald reported."I would be hard-pressed to understand how the size of a strap makes a substantial and material disruption."
Molly intends to work with the superintendent to overhaul the entire district's system and empower other girls across the nation in similar circumstances.
"It just felt so empowering to know that other girls have looked up to me and that they are going through this," she told an NBC News affiliate. "Now they have another reason to stand up for themselves."