The man accused of fatally stabbing two people who stepped in to stop a hate-filled tirade on a Portland train last week shouted "free speech or die" and "death to the enemies of America" as he was arraigned on murder charges Tuesday.
Jeremy Joseph Christian, 35, showed no remorse as he appeared in court Tuesday where one of the people he allegedly wounded sat in the audience.
"Free speech or die, Portland. You got no safe place," Christian said as he was being led into court from the holding area. "This is America. Get out if you don't like free speech."
Christian is charged with murder and other counts for allegedly stabbing three people who intervened after Christian was shouting "hate speech" that included anti-Muslim comments directed against two young women on a MAX train in Portland at around 4:30 p.m. local time Friday, police have said.
Rick Best, a 53-year-old Army veteran and father of four, and 23-year-old Taliesin Myrddin Namkai Meche were stabbed and died from their injuries.
A third person, Micah David-Cole Fletcher, 21, was injured and was released from the hospital Monday night.
"You call it terrorism, I call it patriotism, you hear me? Die," Christian said before being led out of court.
Related: Portland Murder Suspect Appears Unlinked to Northwest's Racist Groups
Christian also yelled "death to the enemies of America" and "death to antifa." Antifa is a name by which groups calling themselves "anti-fascist" are known.
Portland's mayor has called the men who tried to intervene heroes, and said on Monday that the stabbing was an act of bigotry and terrorism.
Police are investigating Christian's alleged extremist ideology, NBC Portland affiliate KGW reported.
After being called out for two days of silence, President Donald Trump on Monday said in a statement via his official Twitter: "The violent attacks in Portland on Friday are unacceptable. The victims were standing up to hate and intolerance. Our prayers are w/ them."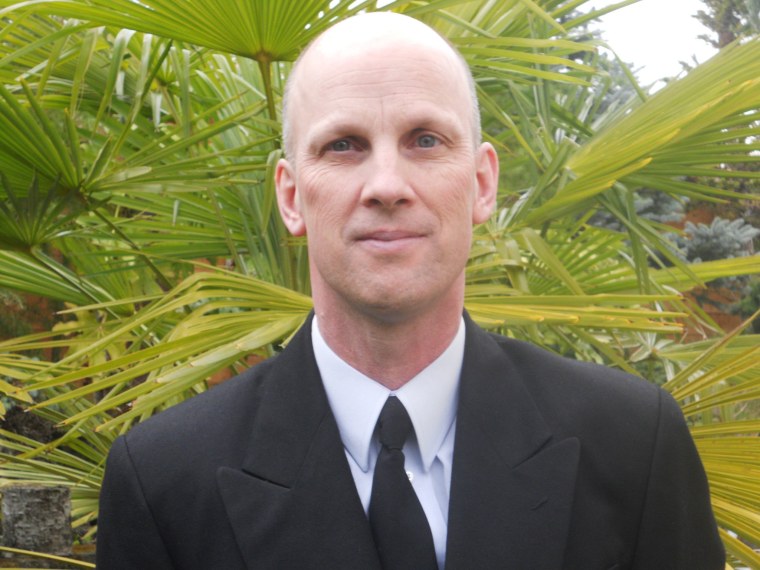 According to court documents, witnesses said Christian seemed to target the two African-American girls, one of whom was wearing Muslim dress, with comments like "I don't care if you are ISIS" and "Go home, we need Americans here."
Video taken on the train shows Christian appear to conceal a folding-style knife in his hand while challenging Namkai Meche and Fletcher to "do something" before stabbing Fletcher in the neck, according to court documents.
Christian then stabbed Namkai Meche and stabbed Best, who had stepped in to intervene, according to court documents. Best died at the scene and Namkai Meche was pronounced dead at a hospital, police said.
Christian fled and was later arrested by police. He allegedly said while in a police car that that he was "a patriot" and admitted to the stabbings, saying at one point "that's what liberalism gets you," according to an affidavit of probable cause.
Christian allegedly threw a 3-and-3/4-inch folding knife at a police when confronted, which bounced off the vehicle, according to the affidavit.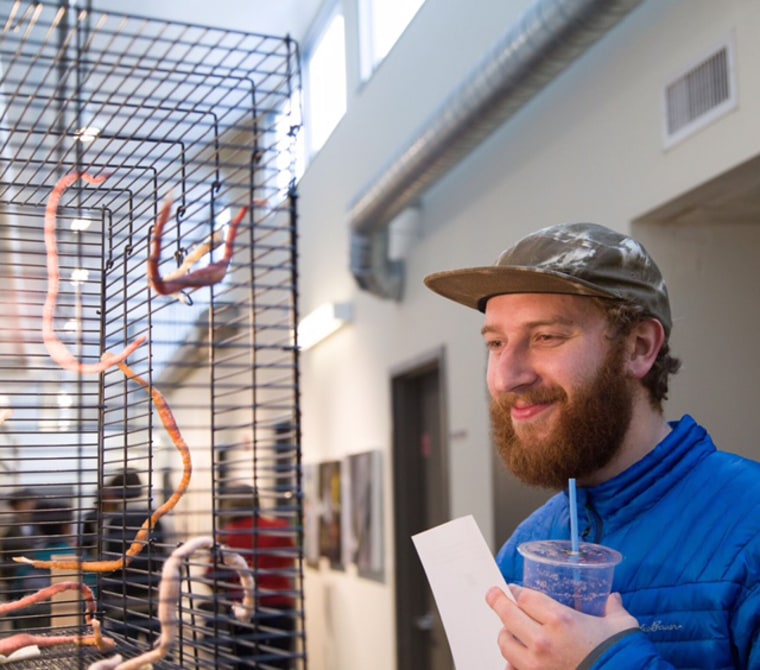 Christian is being held without bail. Lawyers for the public defender's office appeared in court on his behalf. His next court date was set for June 7.
Best's son, Erik, said he considers his father a hero for standing up to Christian on the train, but said "He was a hero long before even he sacrificed himself on the MAX."
"He would be happy that he was fighting the good fight and that he died protecting other people," Erik Best said in an interview with NBC News earlier Tuesday.
"He didn't give a damn about your race, your ethnicity, your religion. He just wanted to help people," Erik Best said.
Namkai Meche's mother wrote a letter to Trump dated Monday in which she said her son was a year out of college and had just bought his first home and was thinking about starting a family.
"Our family grieves, but we are proud that through his selfless action he, along with the other two men, has changed the world, when in the face of hate he did not hesitate to act with love," Asha Deliverance said in the letter.
She asked Trump to encourage all Americans to protect and watch out for one another, and that he condemn any violence stemming from hate speech or hate groups.